NASA, Danne & Blackburn's Graphics Standards Manual reprint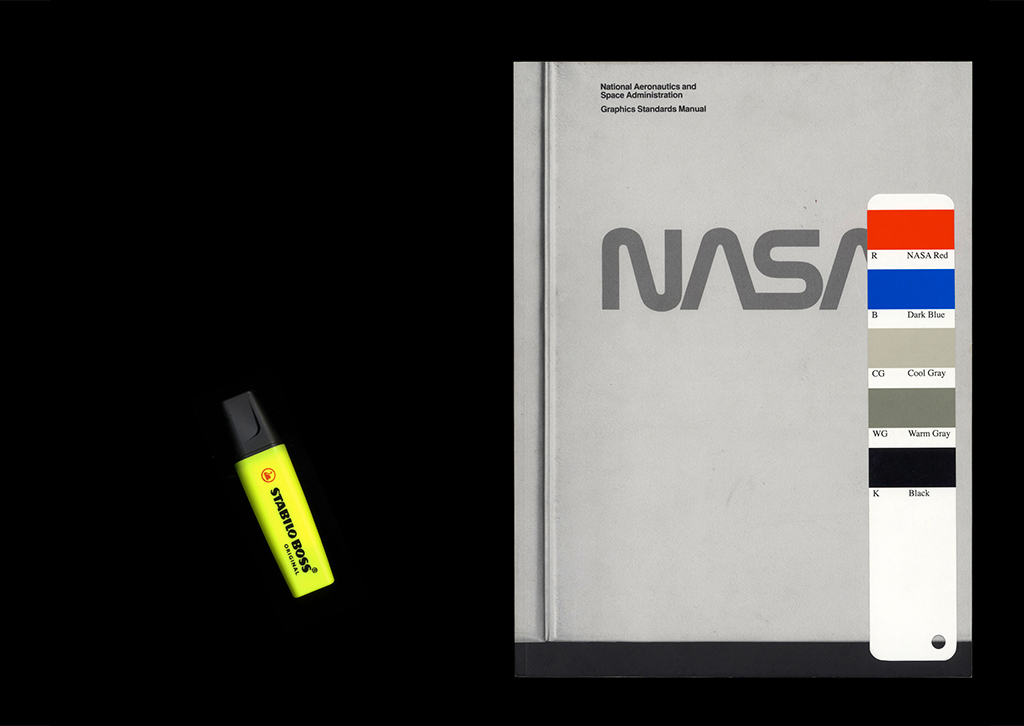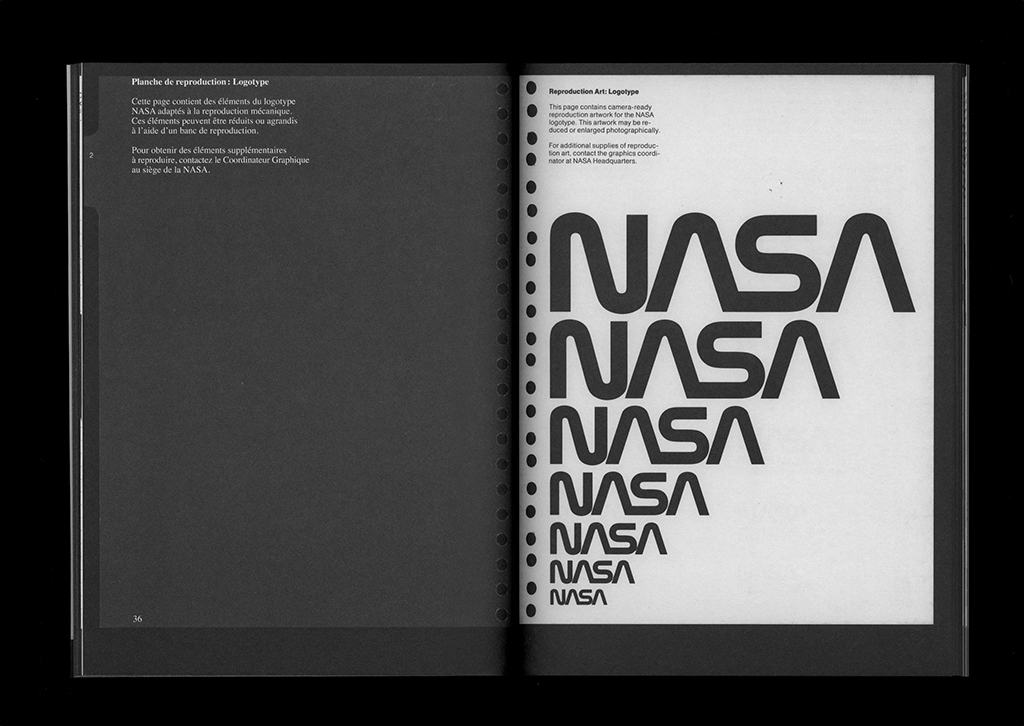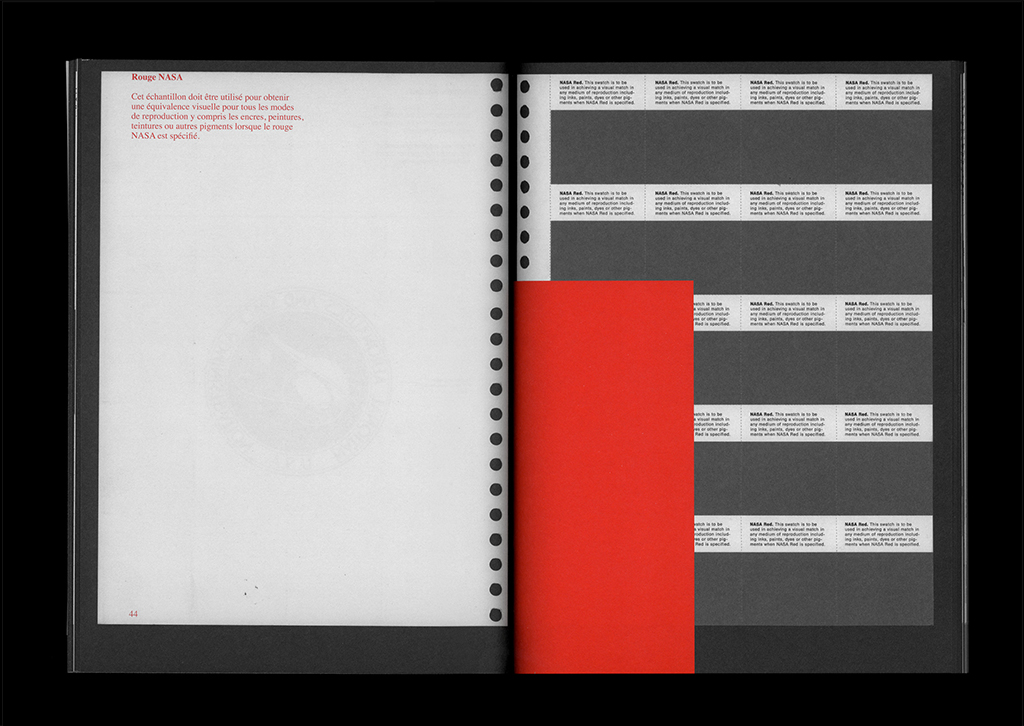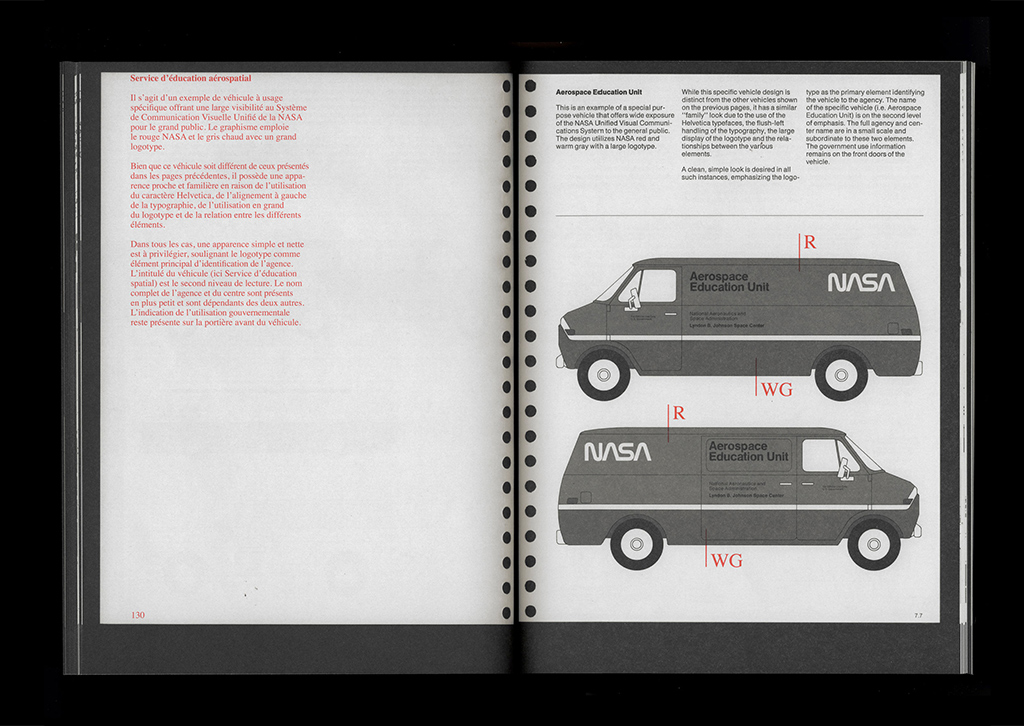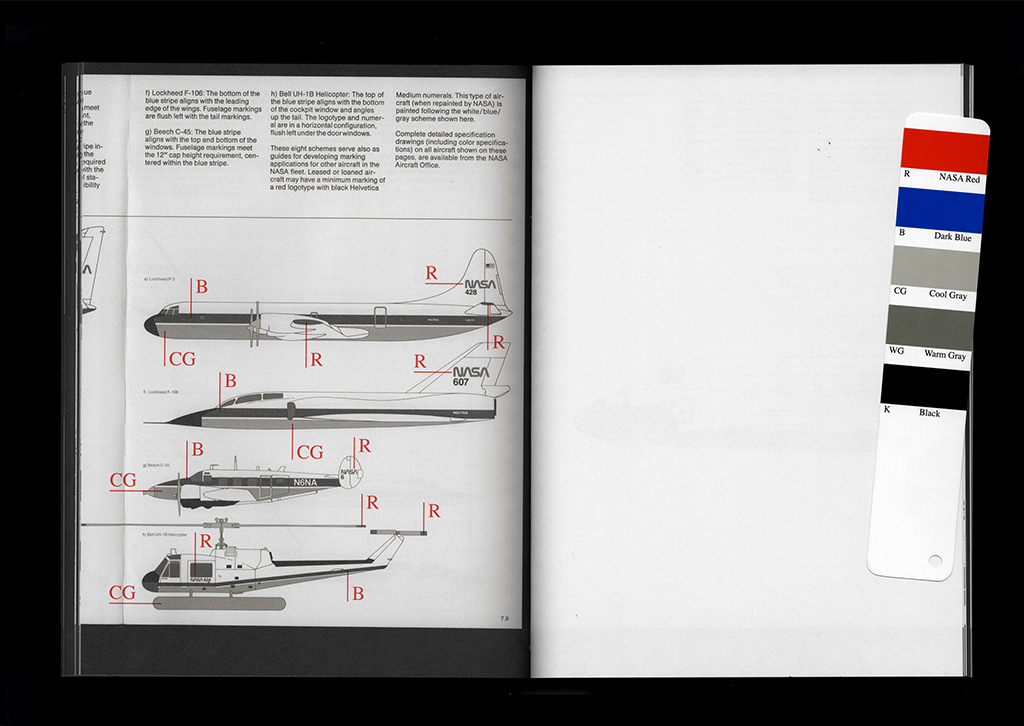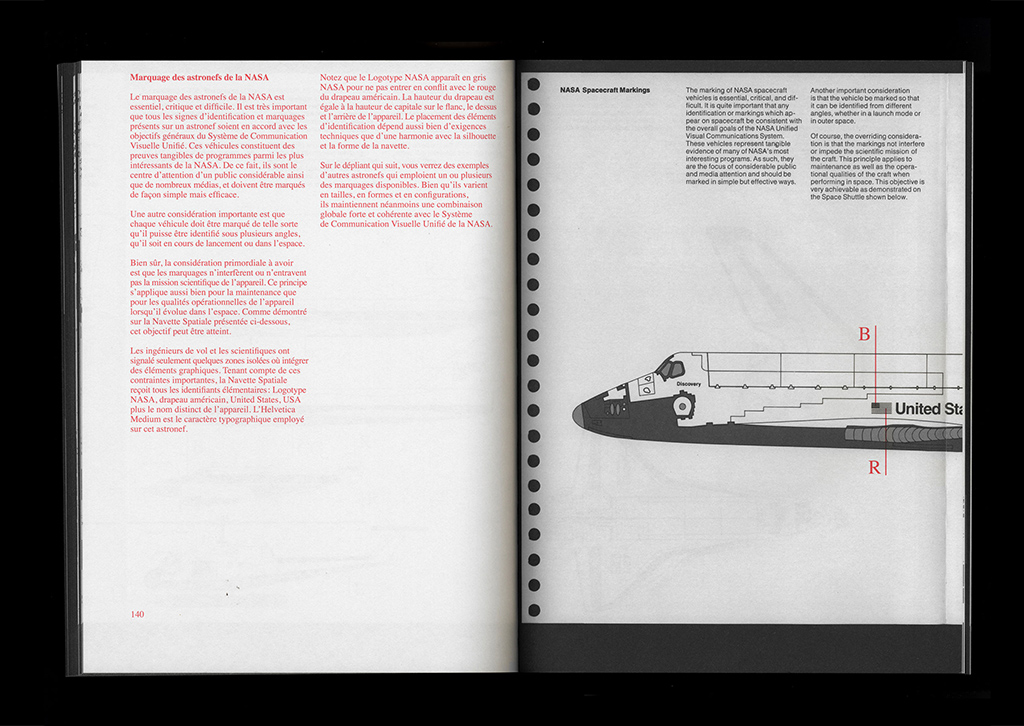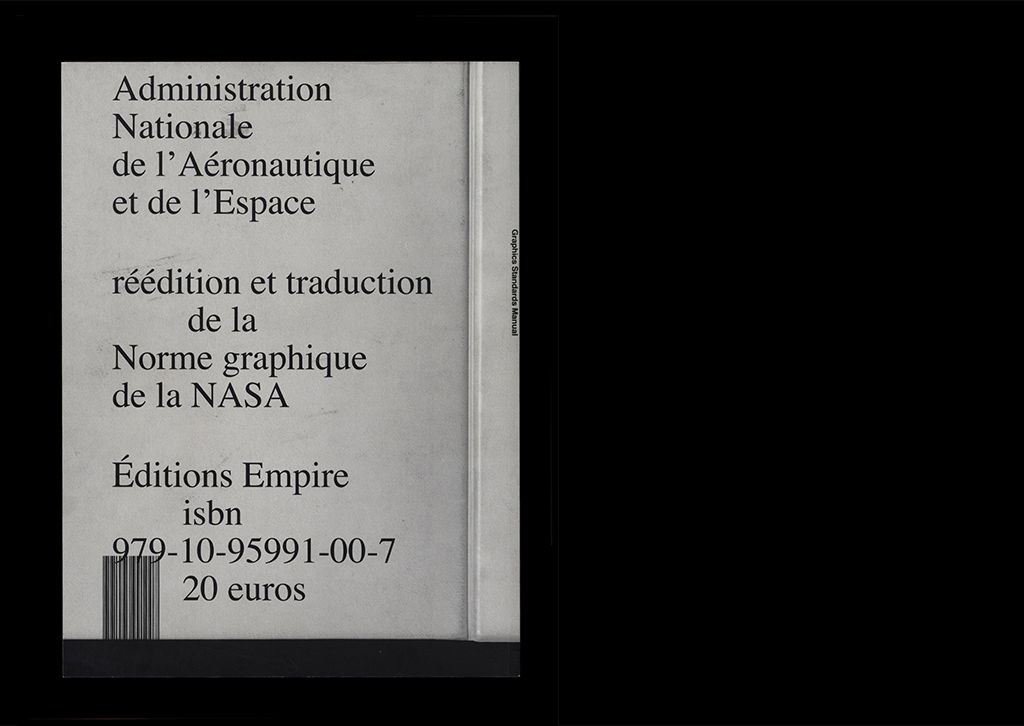 ISBN: 979-10-95991-00-7
English/French
164 pages
310 × 232 mm
Black + 1 spot color
5 spot colors swatch
Design: Syndicat
2016
20 €
Beyond a simple fascination for NASA, the manual is of interest for several reasons:
— It is an exhaustive presentation of visual identity – from letterheads to the markings on the space shuttle Discovery
— and thus allows the reader to apprehend the different formal, political and technical scales of the use of signs.
— The clarity of its texts which guided the personnel responsible for producing new documents contrasts sharply with the mainstream vocabulary in the communications field today.
— As an object, it is worthy of the interest it has created. It demonstrates the ambition and care taken in its presentation. Its format facilitates manipulation to ensure the organization, comprehension and implementation of the instructions and propositions it contains.