Intuitions, Naço, Marcelo Joulia — Yellow cover, English Version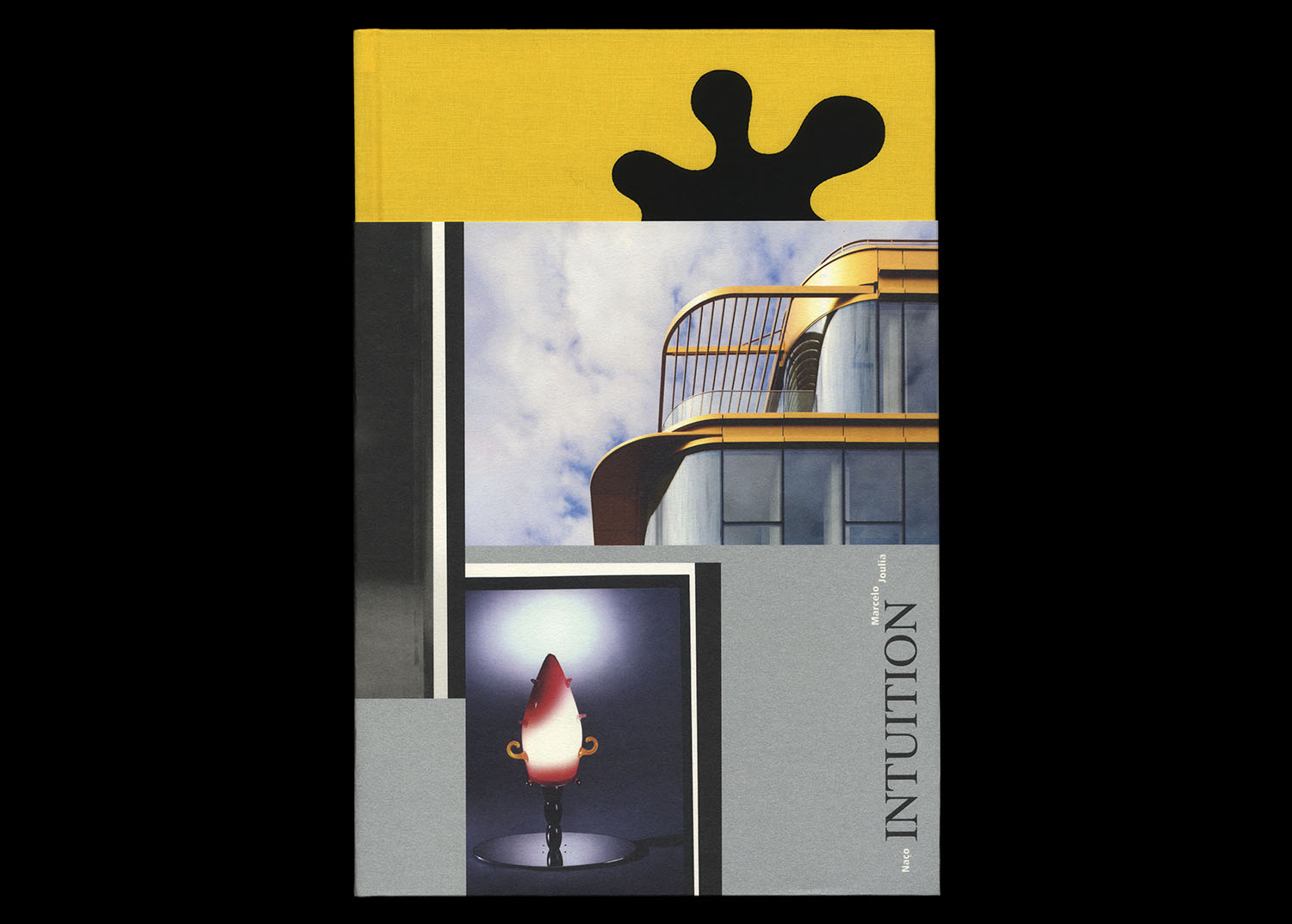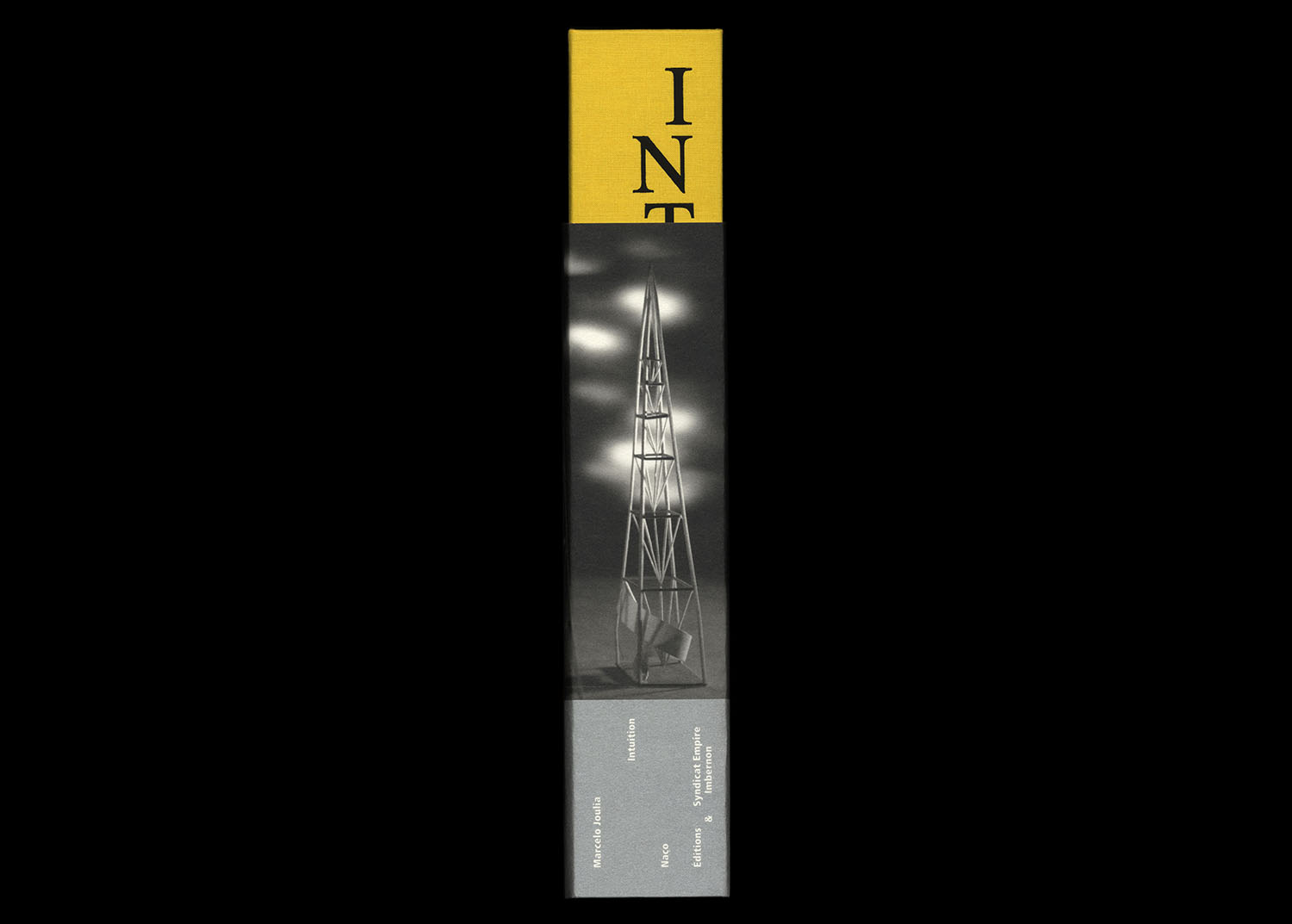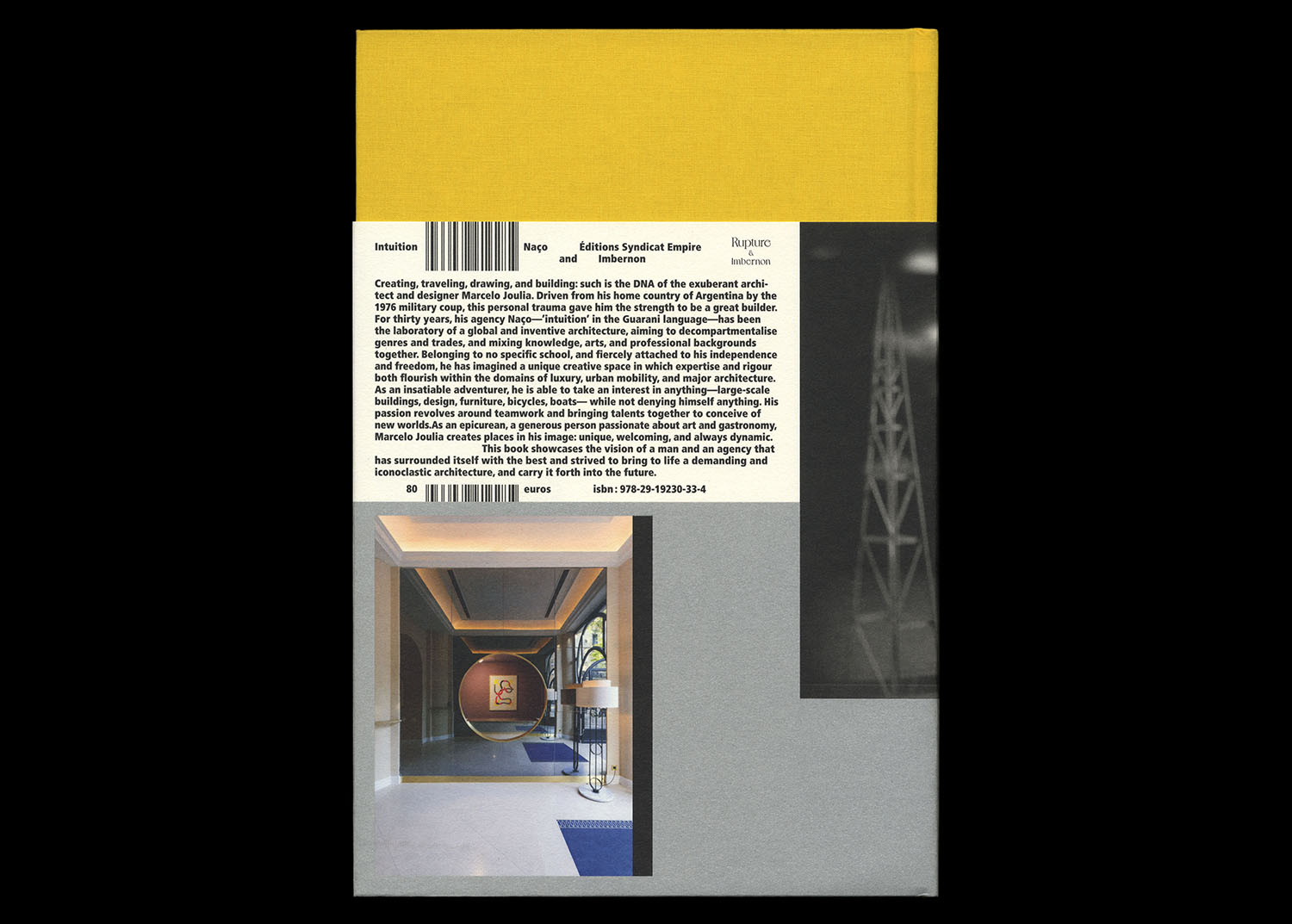 Related products
Grand Bazar, choix de Jean-Hubert Martin dans la collection Antoine de Galbert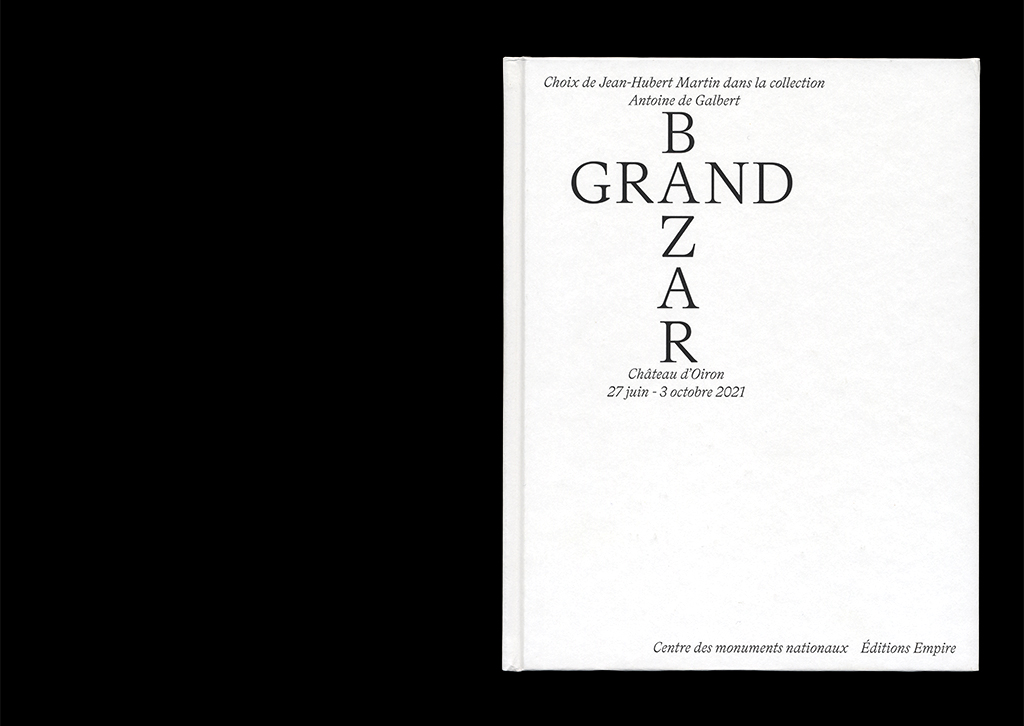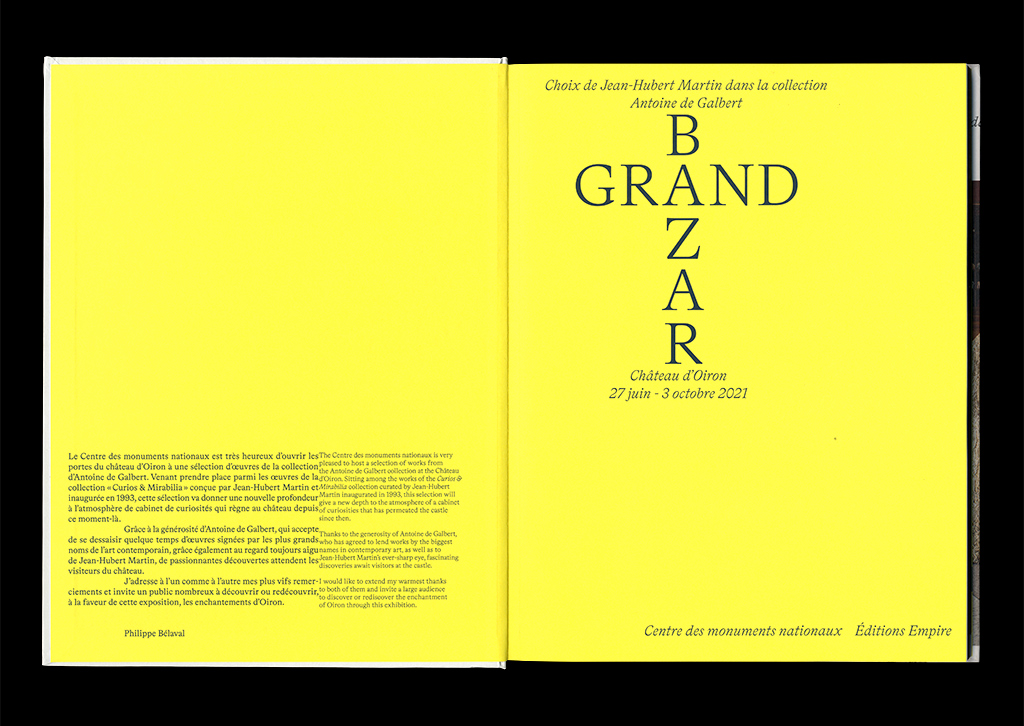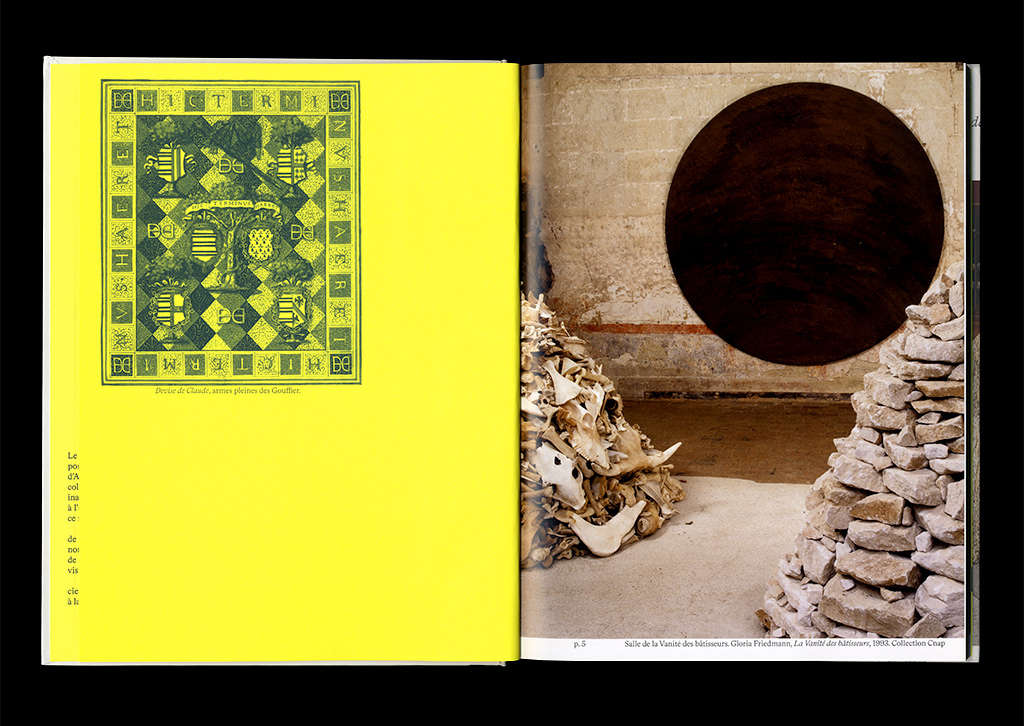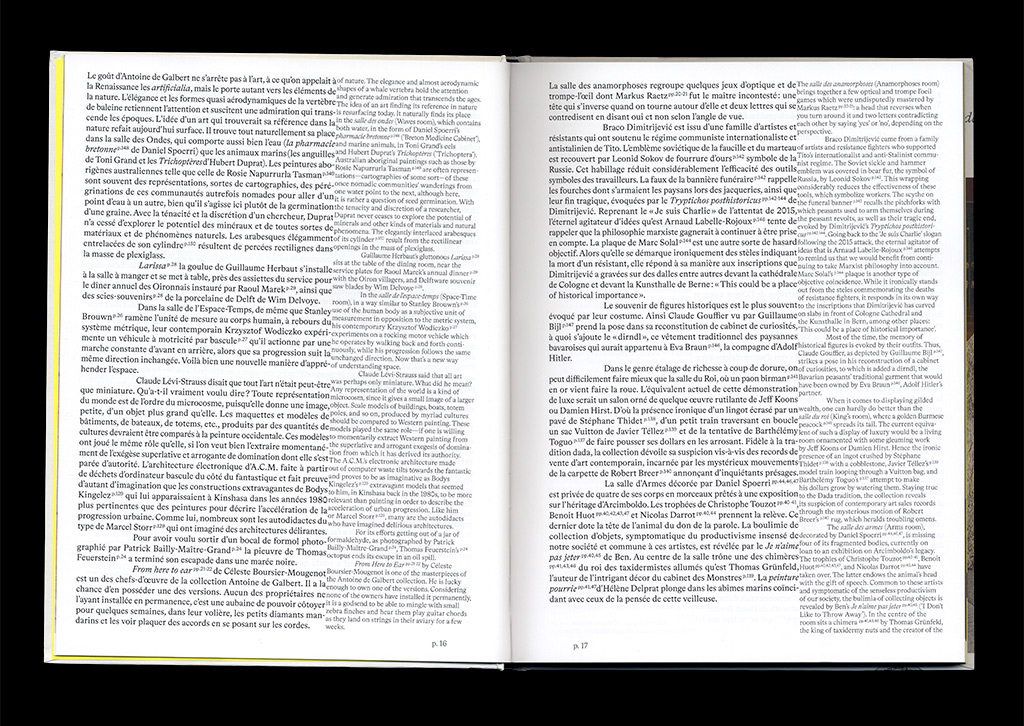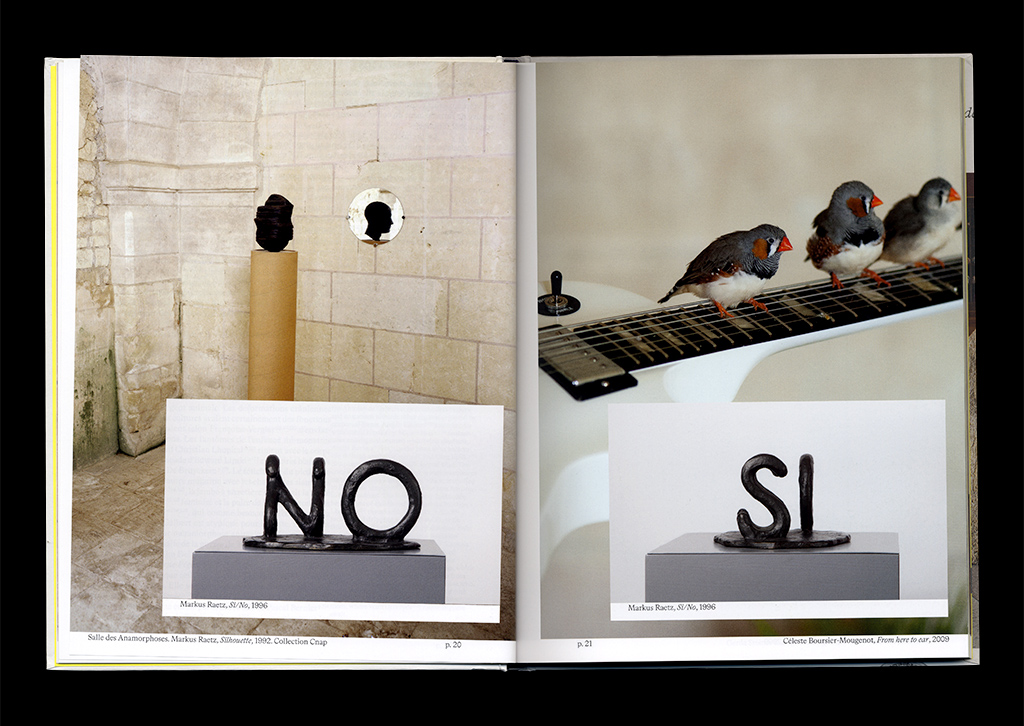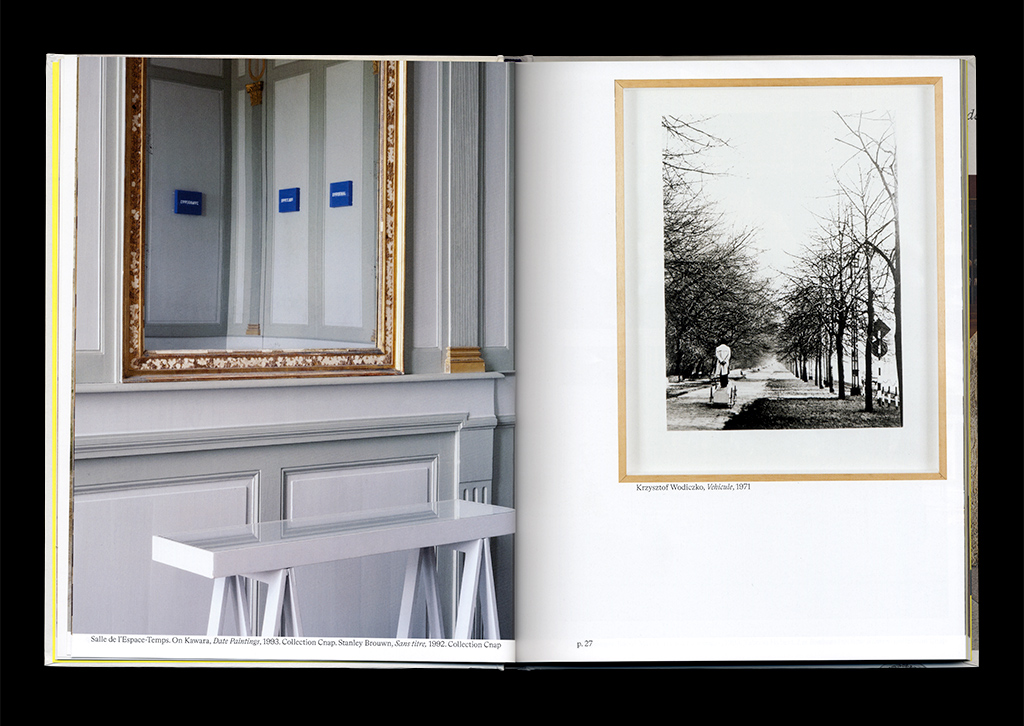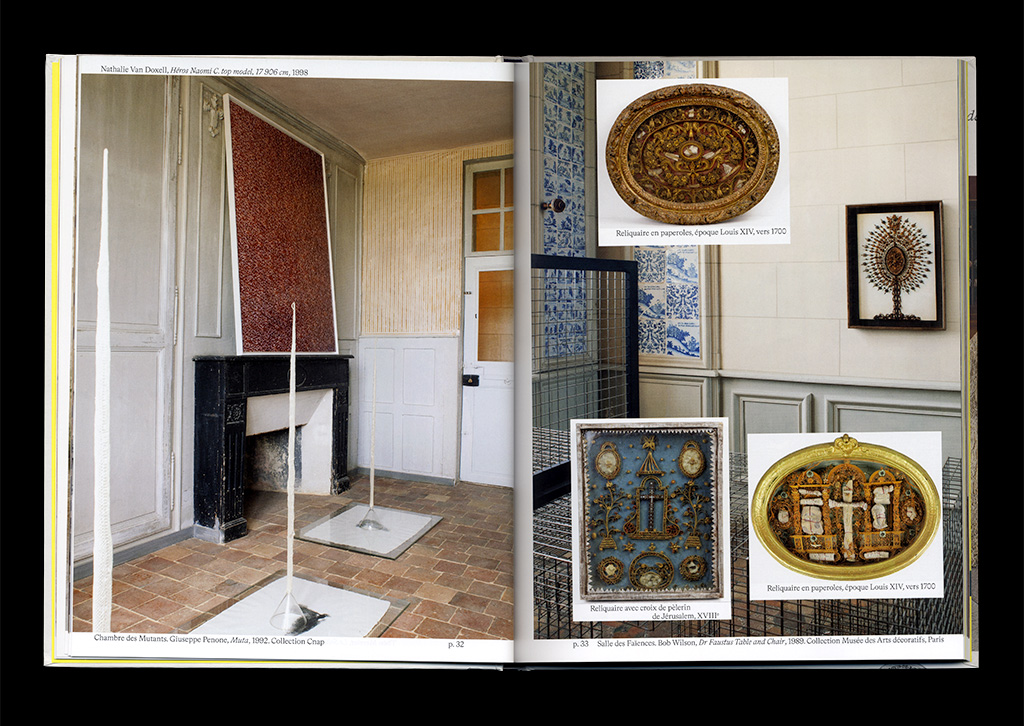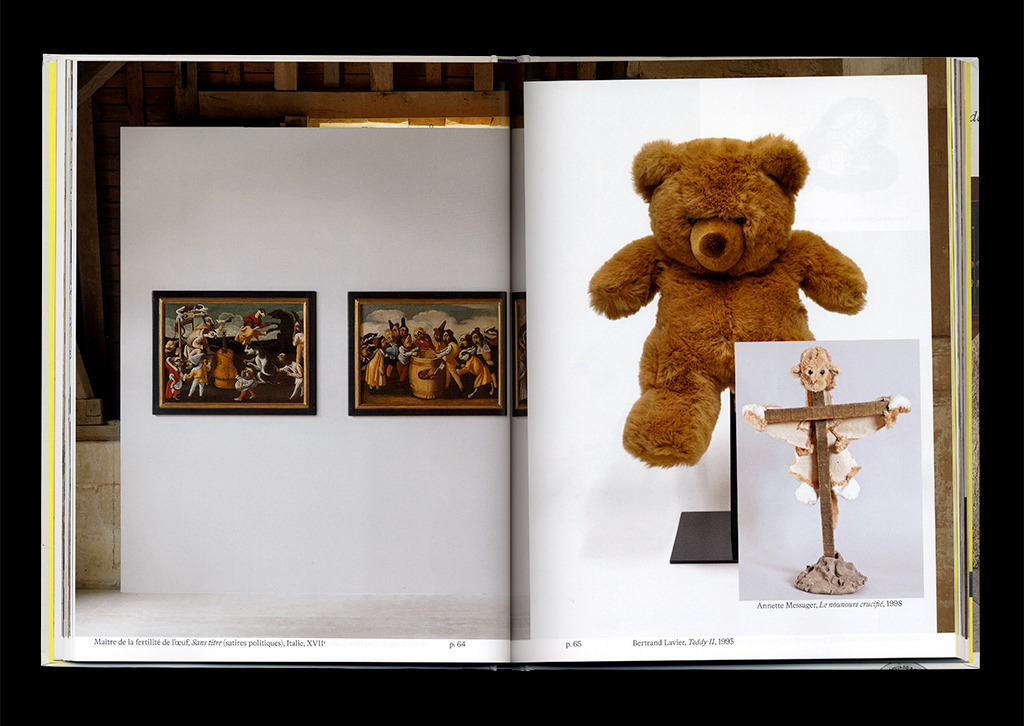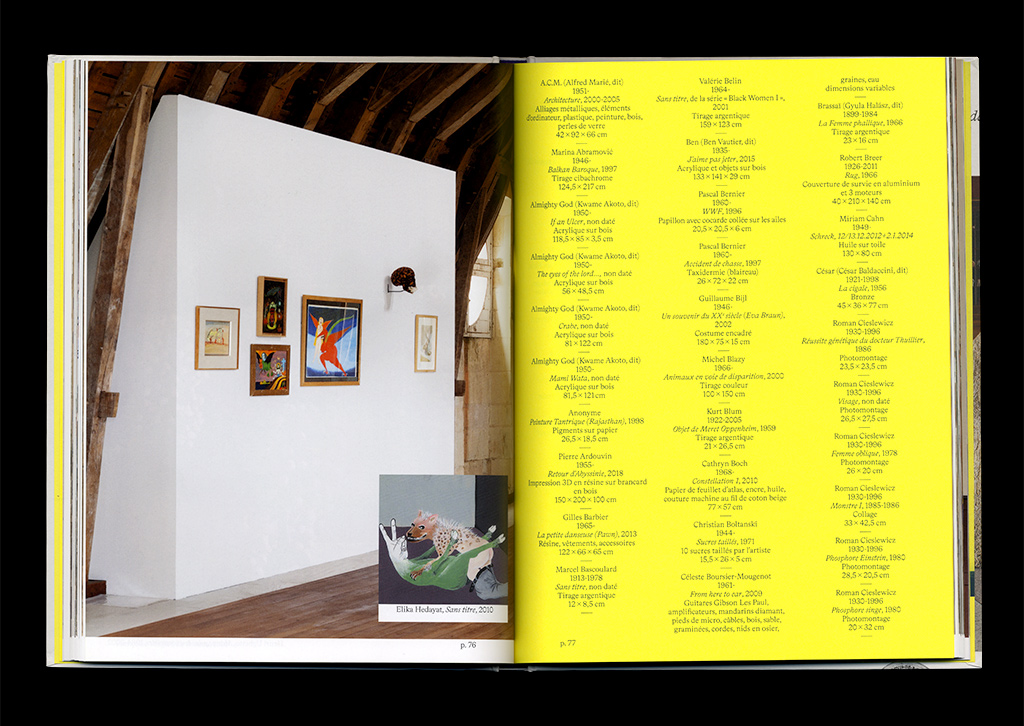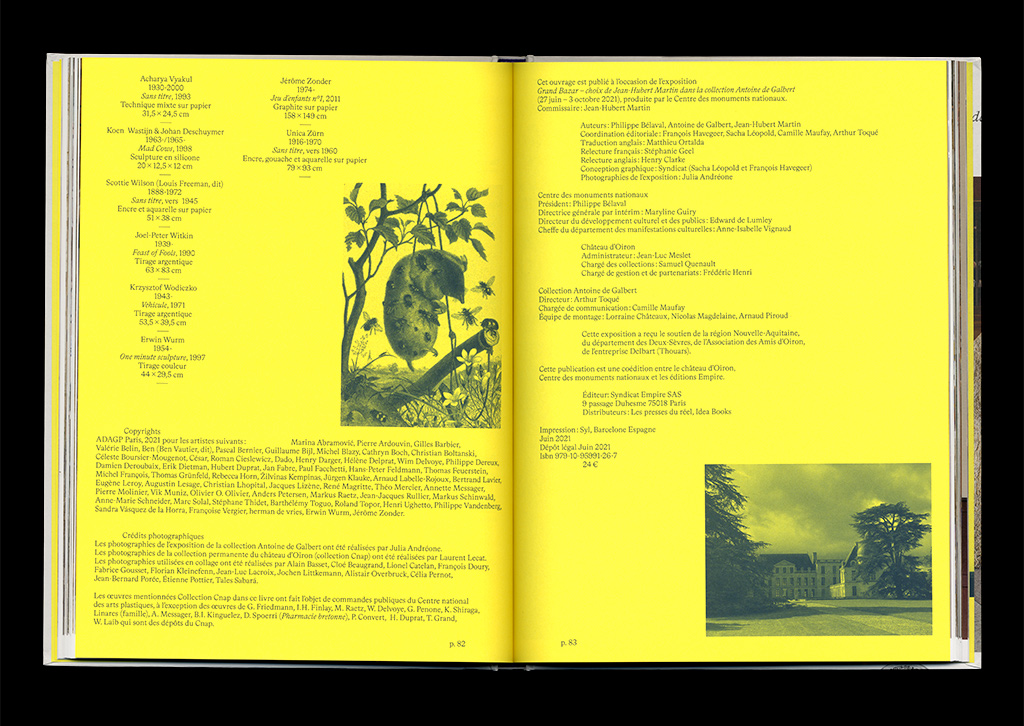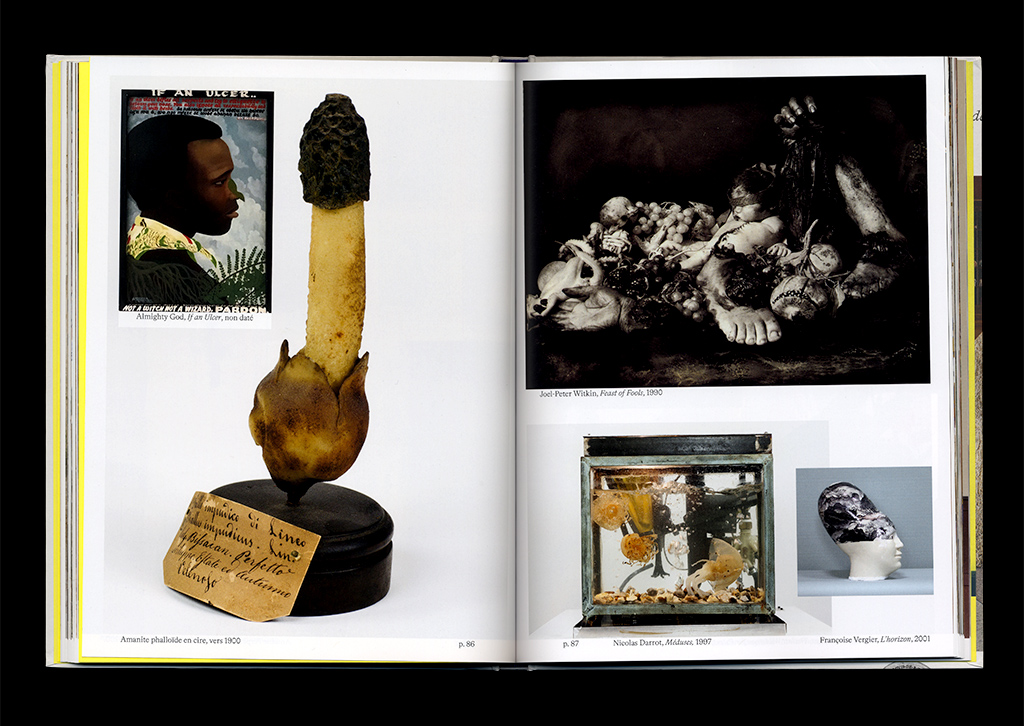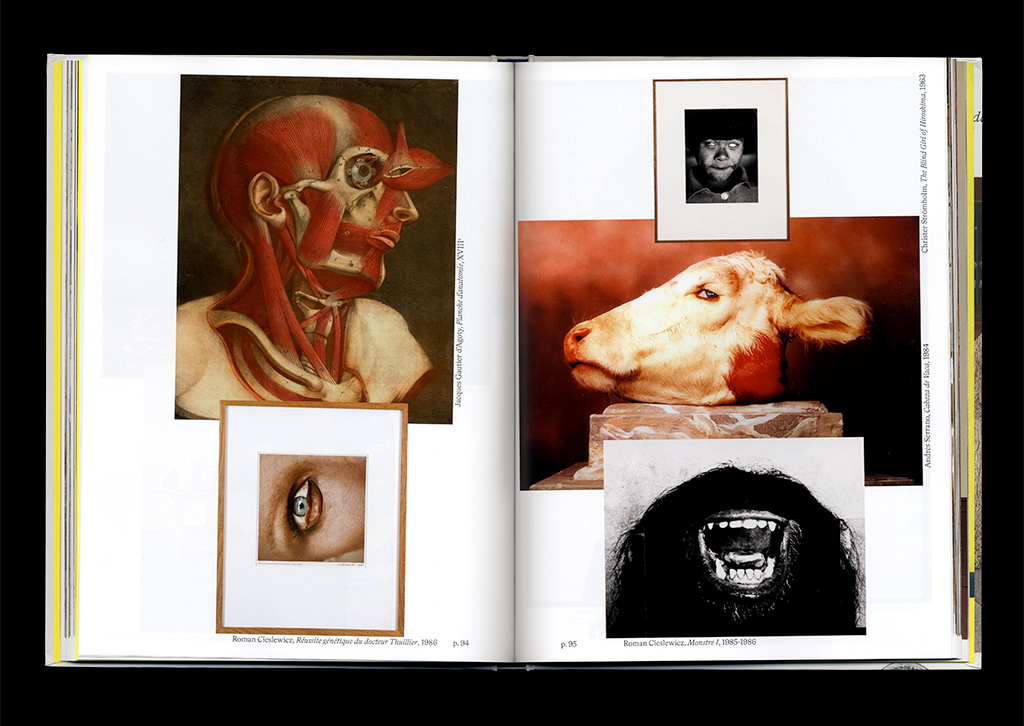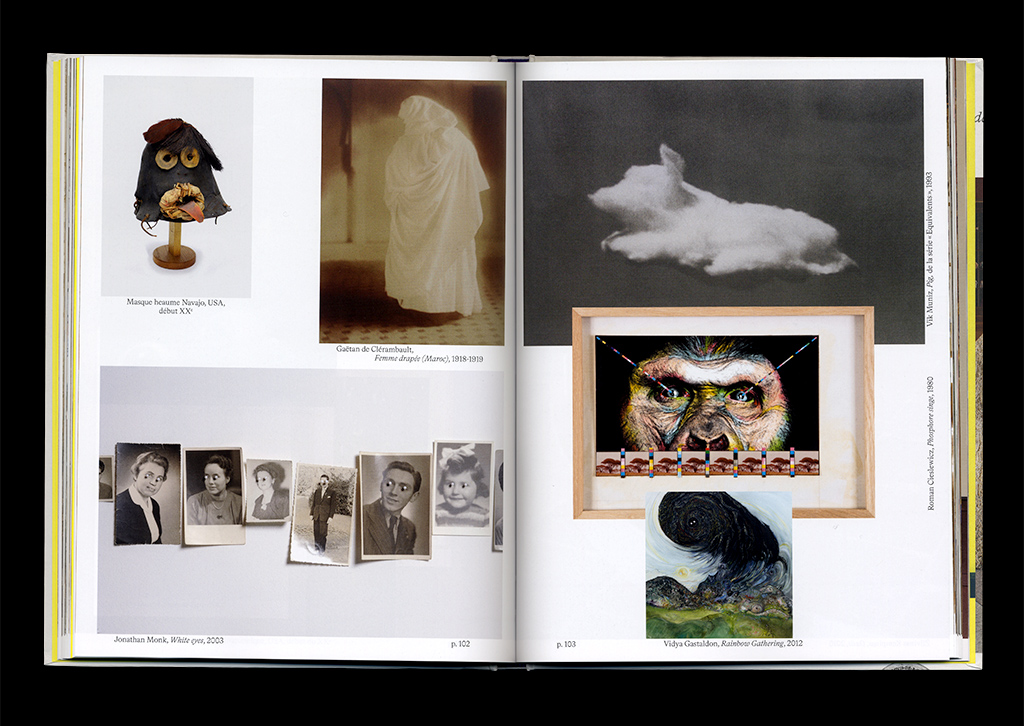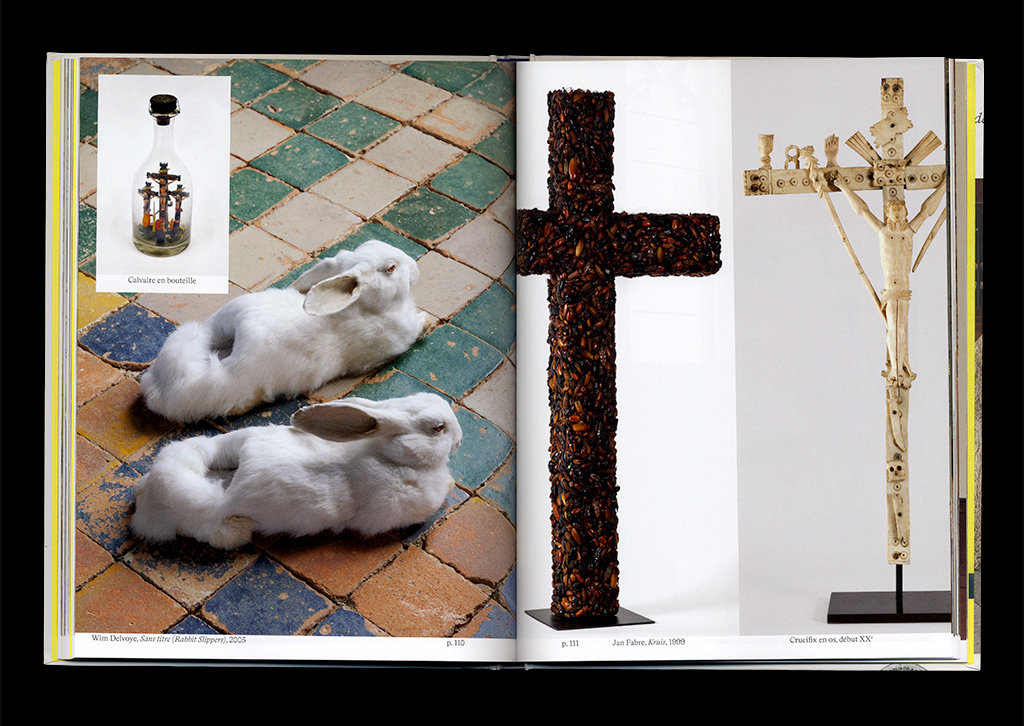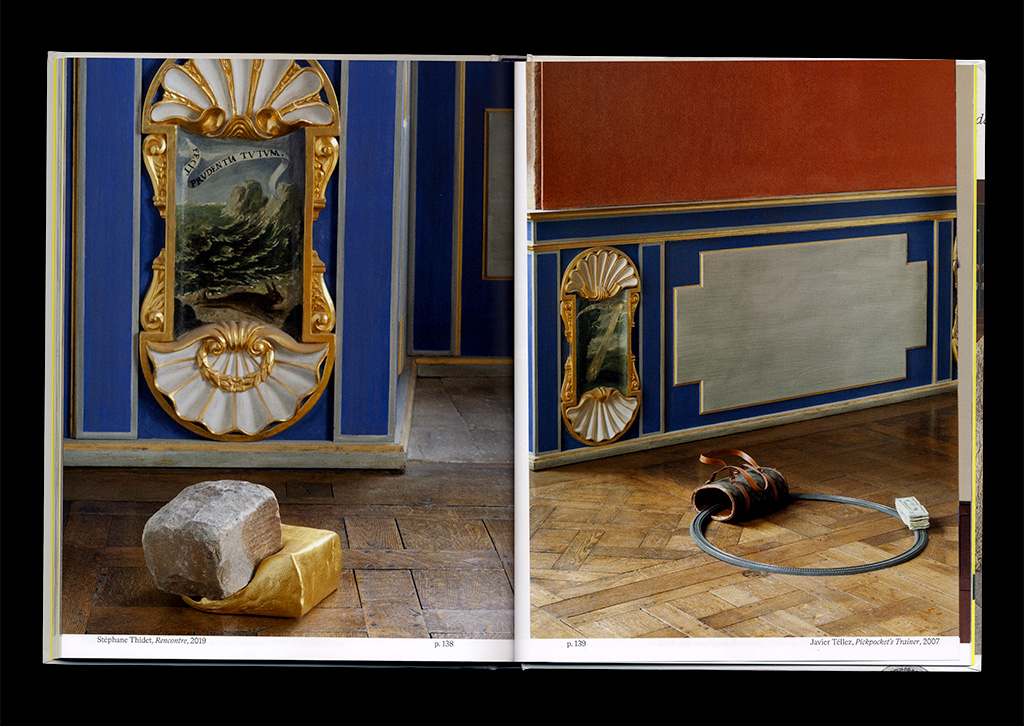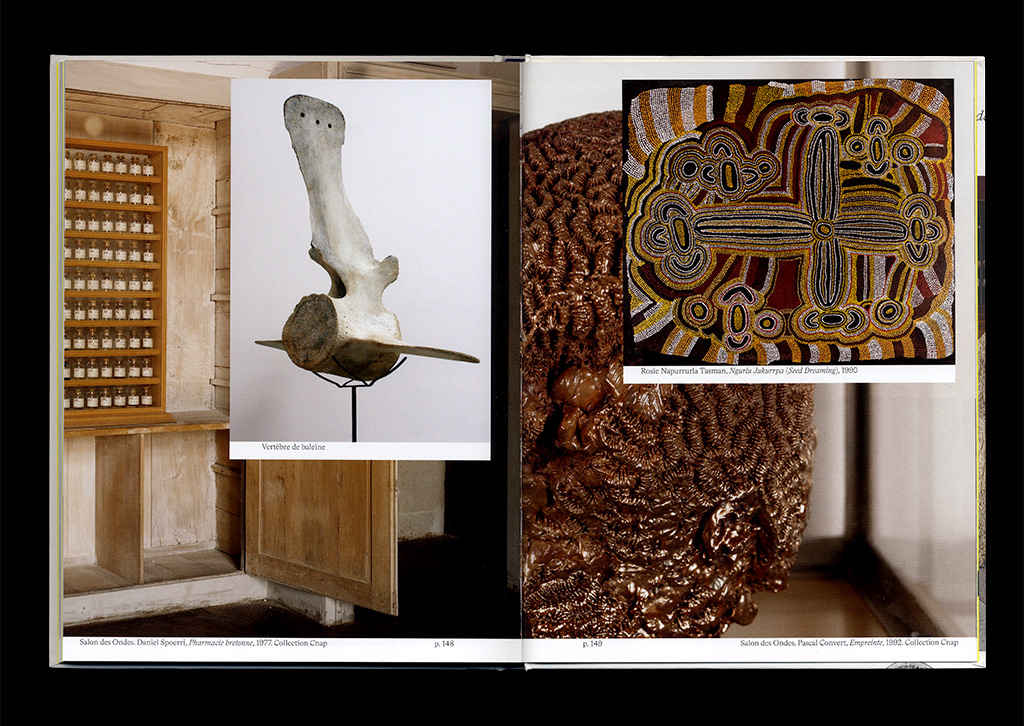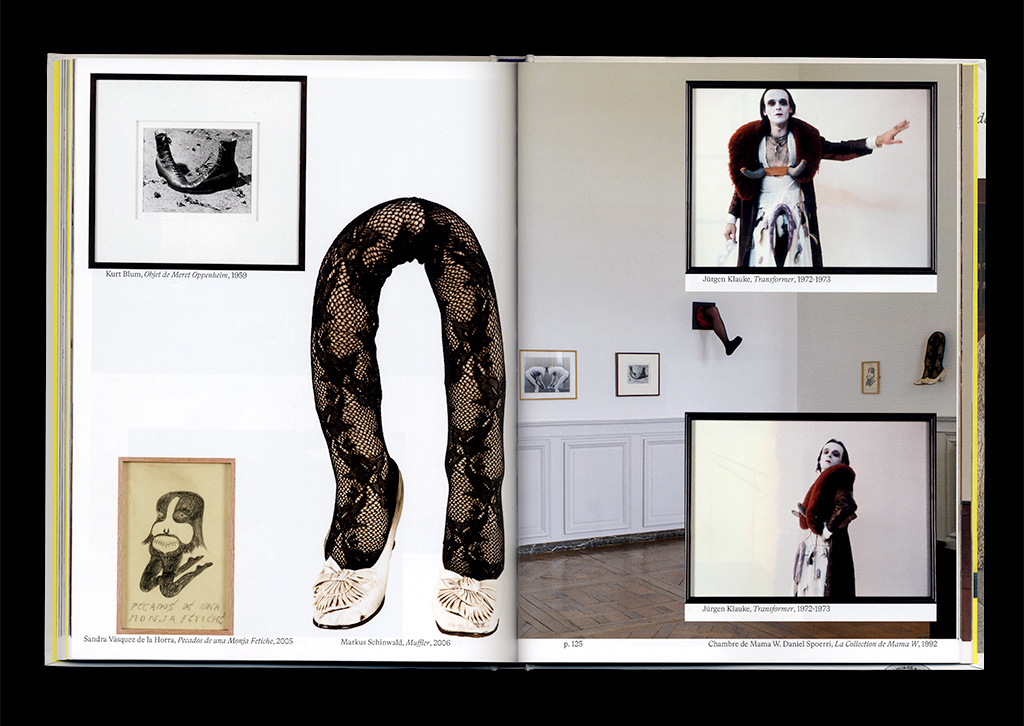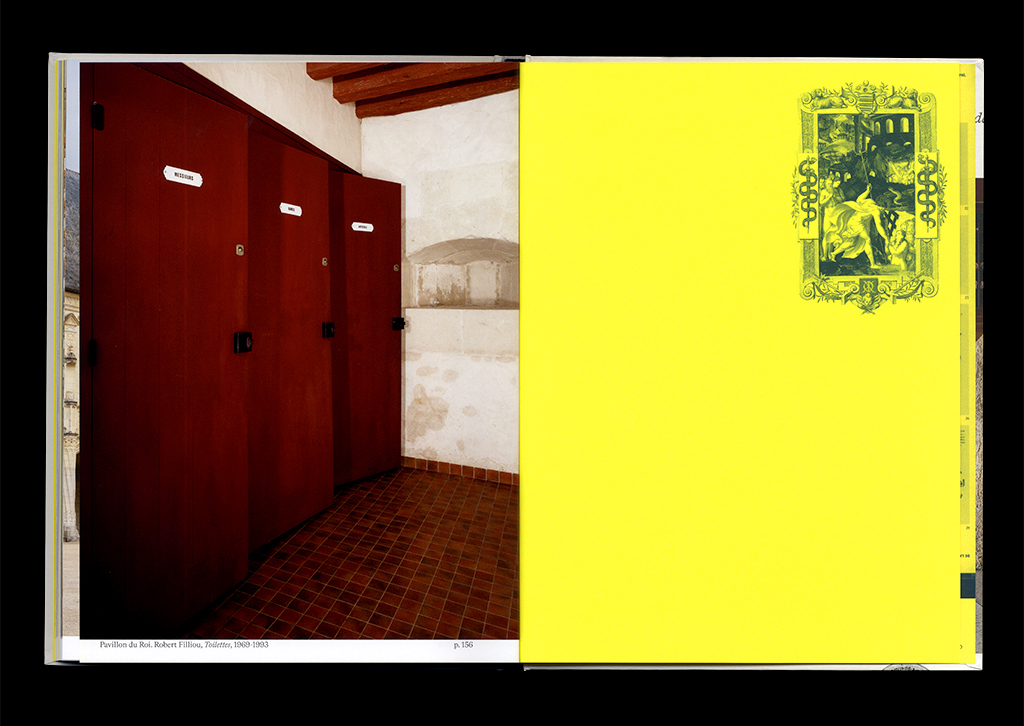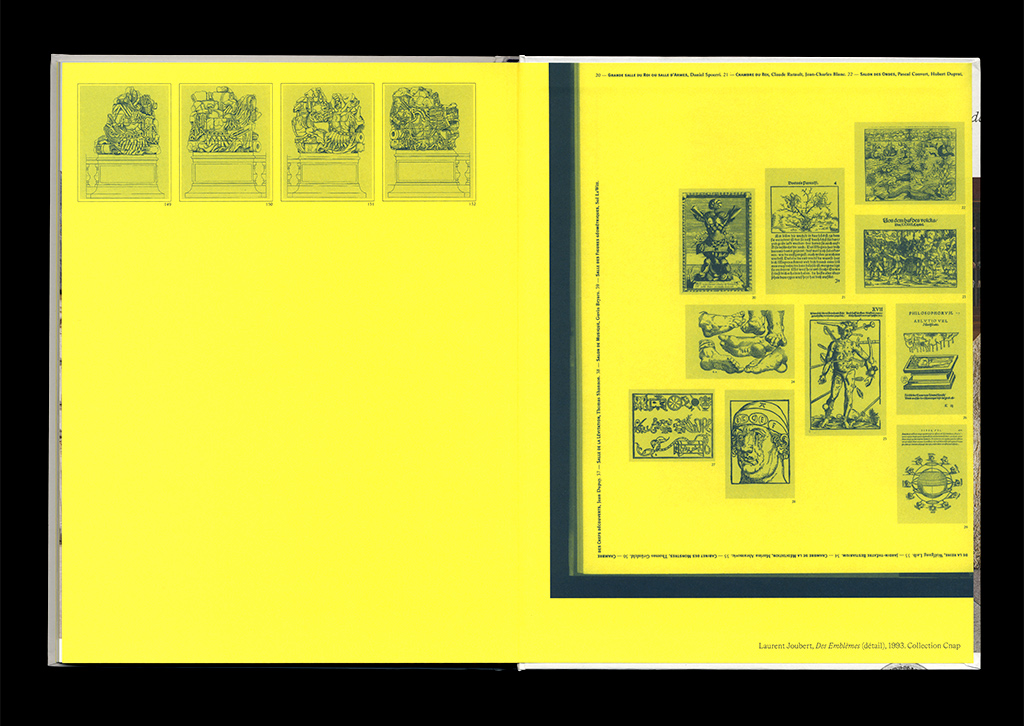 éditions Empire & Chateau d'Oiron, Centre des Monuments Nationaux
ISBN : 979-10-95991-26-7
French / English
160 pages
CMYK + 2 Pantone ©
215 × 27,5 mm
Hard cover
Design: Syndicat
Photos: Julia Andréone
24 €
2021
éditions Empire & Chateau d'Oiron, Centre des Monuments Nationaux
ISBN : 979-10-95991-26-7
French / English
160 pages
CMYK + 2 Pantone ©
215 × 27,5 mm
Hard cover
Design: Syndicat
Photos: Julia Andréone
24 €
2021
The exhibition catalogue for the Château d'Oiron presents more than 170 artworks from the collection of Antoine de Galbert, placed in such a way as to dialogue with the permanent collection of contemporary art Curios & Mirabilia, assembled by the same Jean-Hubert Martin in 1993. The collection of Antoine de Galbert is deployed in exhibition galleries according to themes inherent to it, with great importance being attached to the eye, the face and its expressions, and to injuries. The confrontation of these two collections and the dialogue established between the two men give rise to new effects of surprise in the catalogue thanks to collages that are as frontal as they are playful. The catalogue displays all of the artworks presented in the space, including From here to ear by Céleste Boursier-Mougenot whose music can be heard within these 16th century walls. A number of artists are featured in both collections: Hubert Duprat, Markus Raetz, Wim Delvoye, Annette Messager, Christian Boltanski, Marina Abramovic, Bertrand Lavier, Nicolas Darrot… Others have onlyrecently entered Oiron: Théo Mercier, Gilles Barbier, Stéphane Thidet, Barthélémy Toguo, Jackie Kayser, Steven Cohen
Revue Faire, Season 3, 2021-2023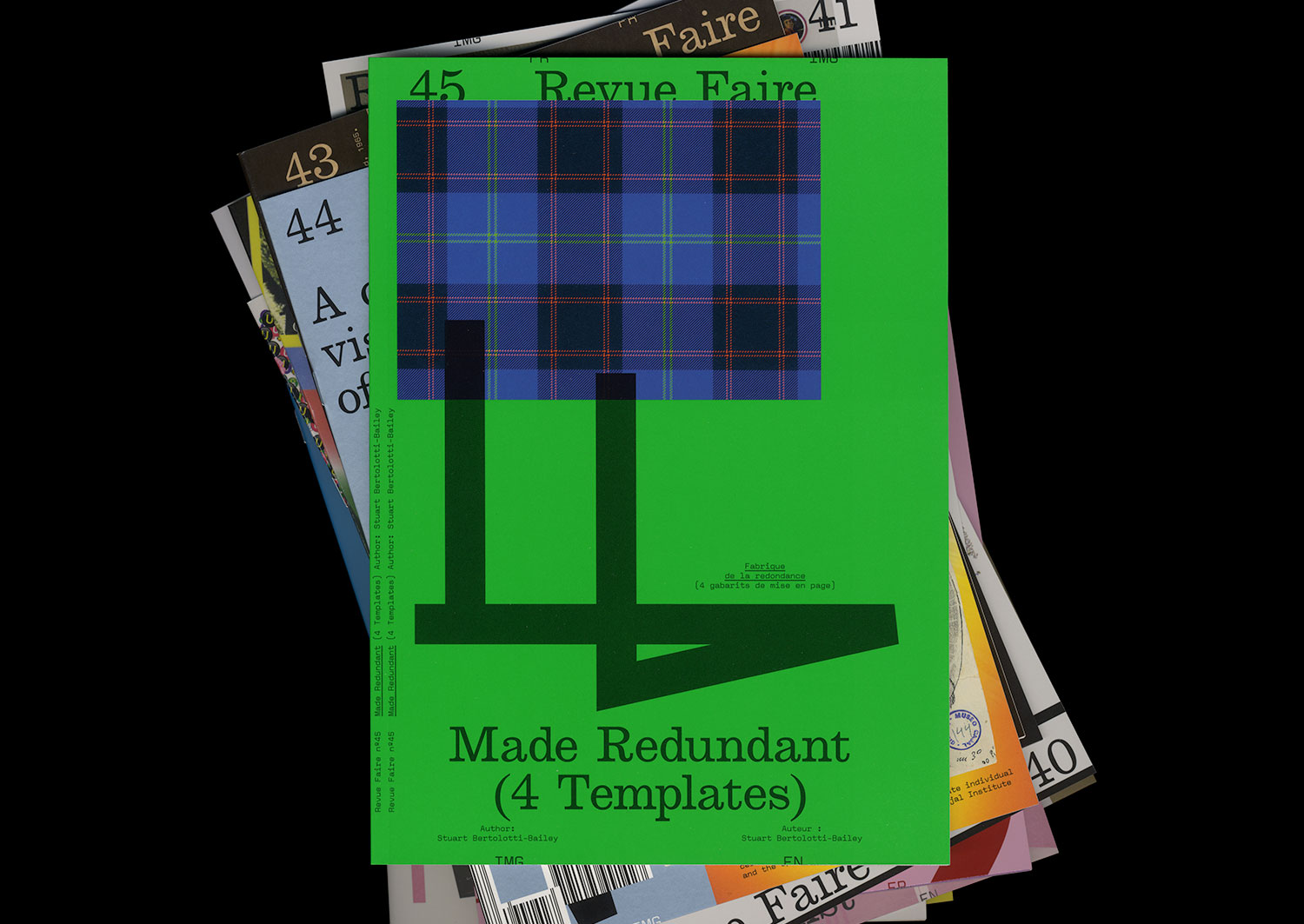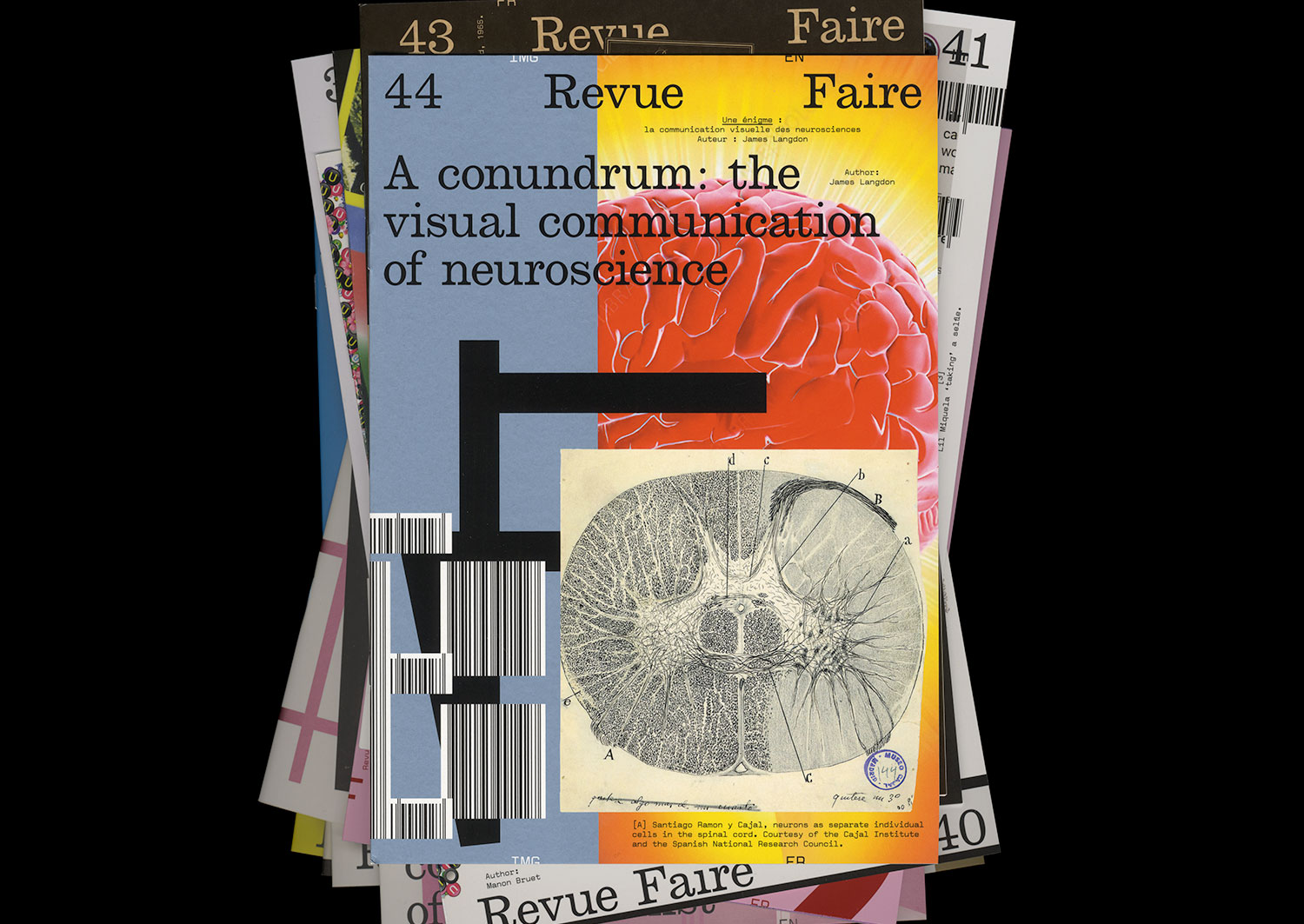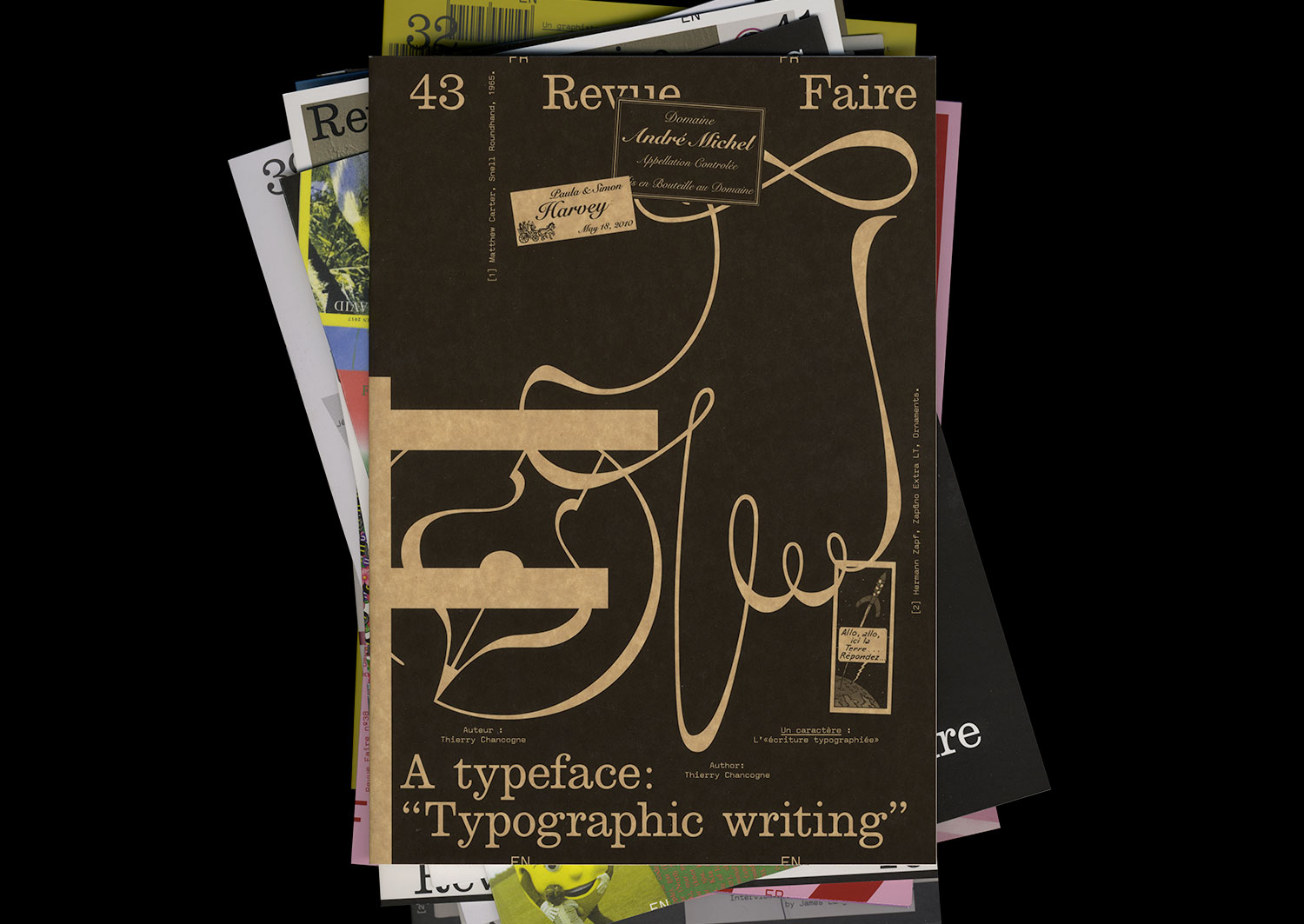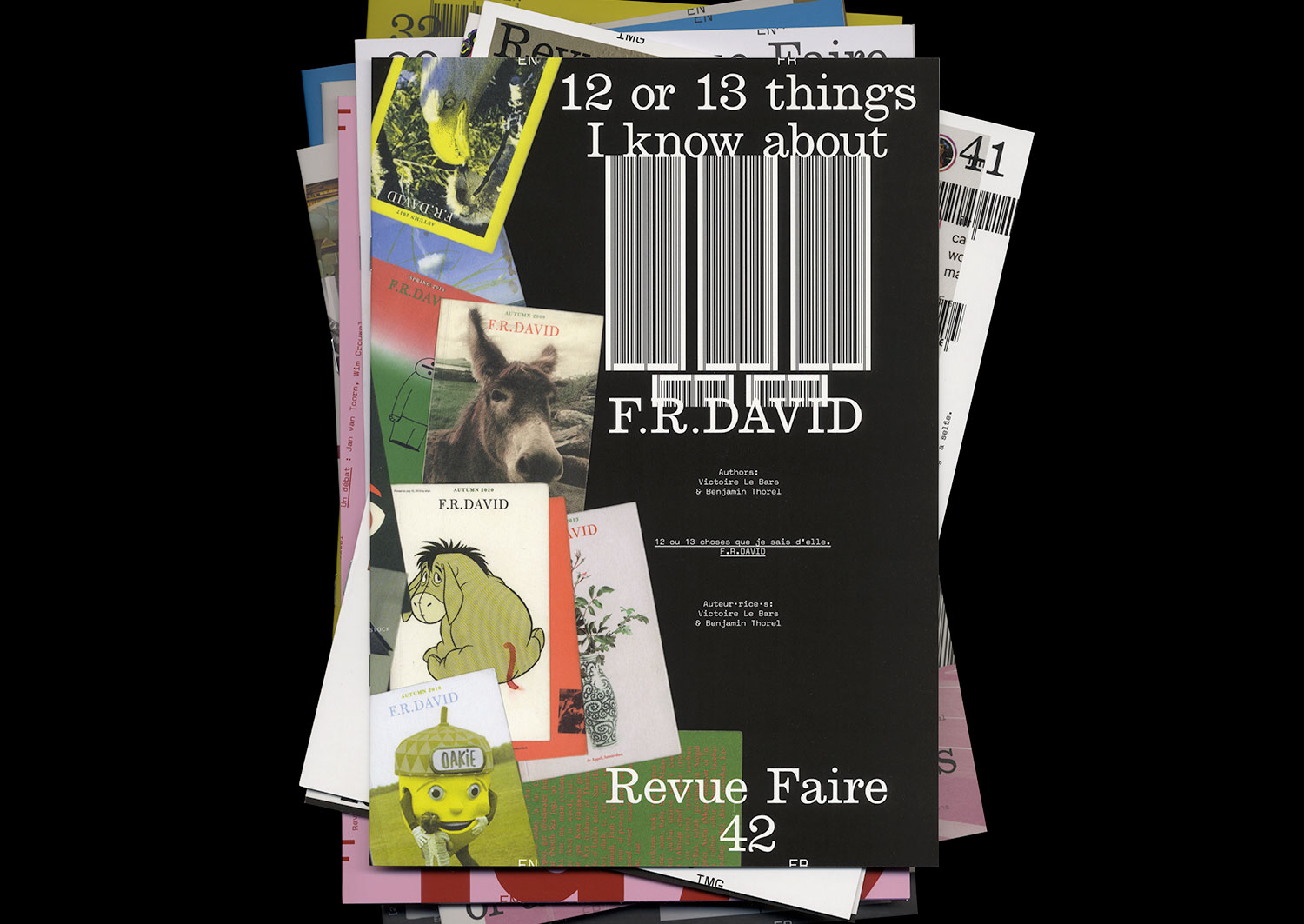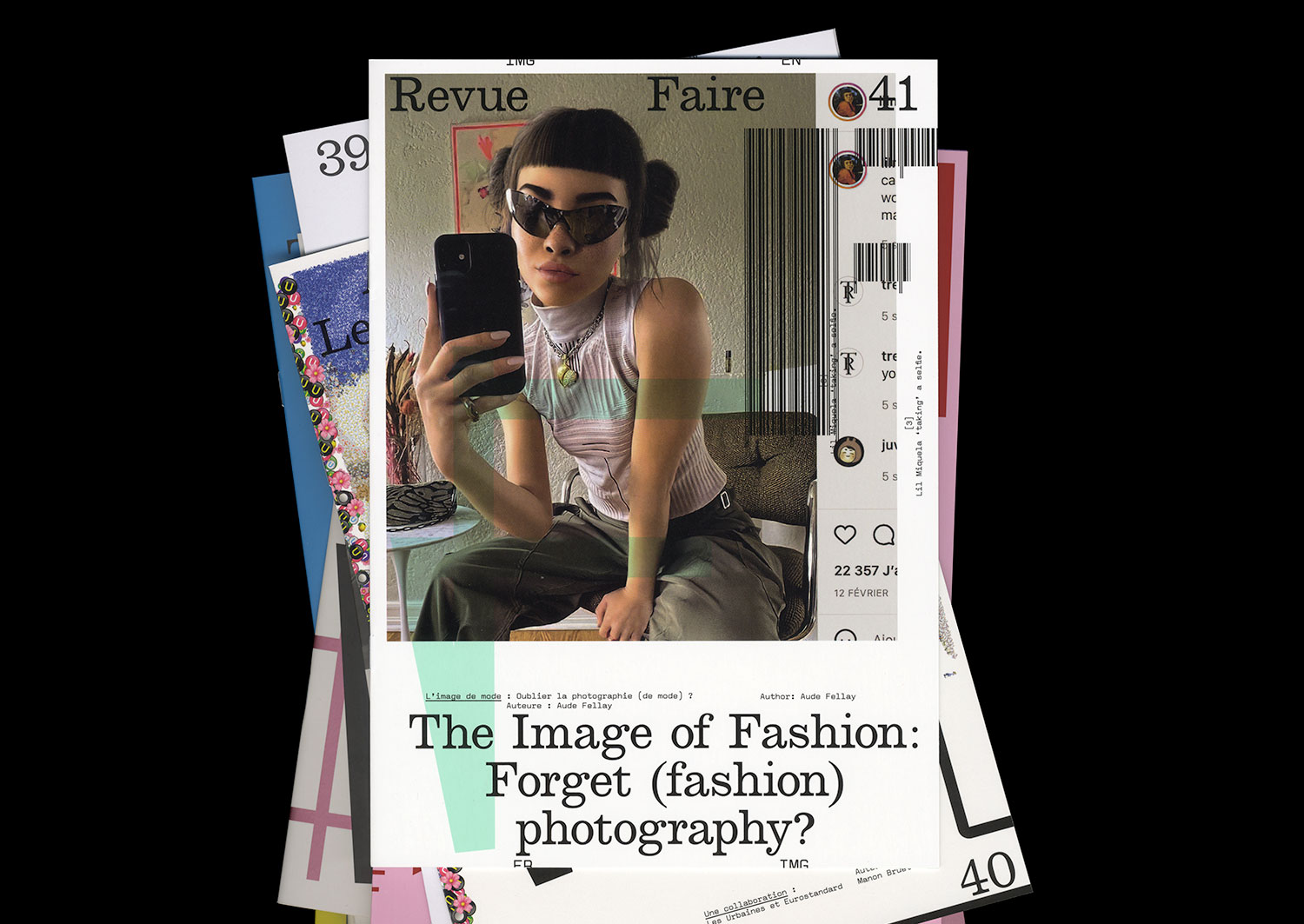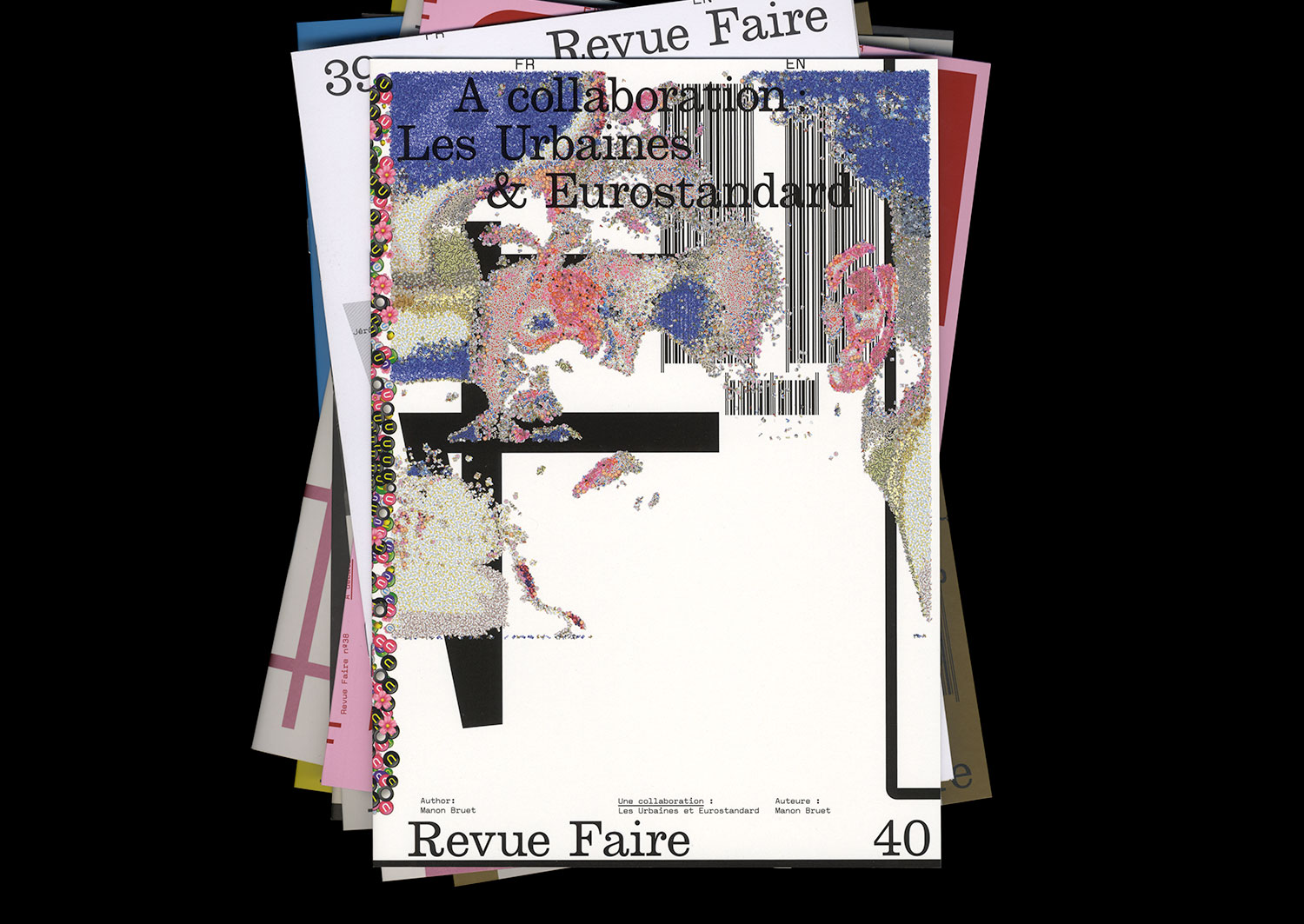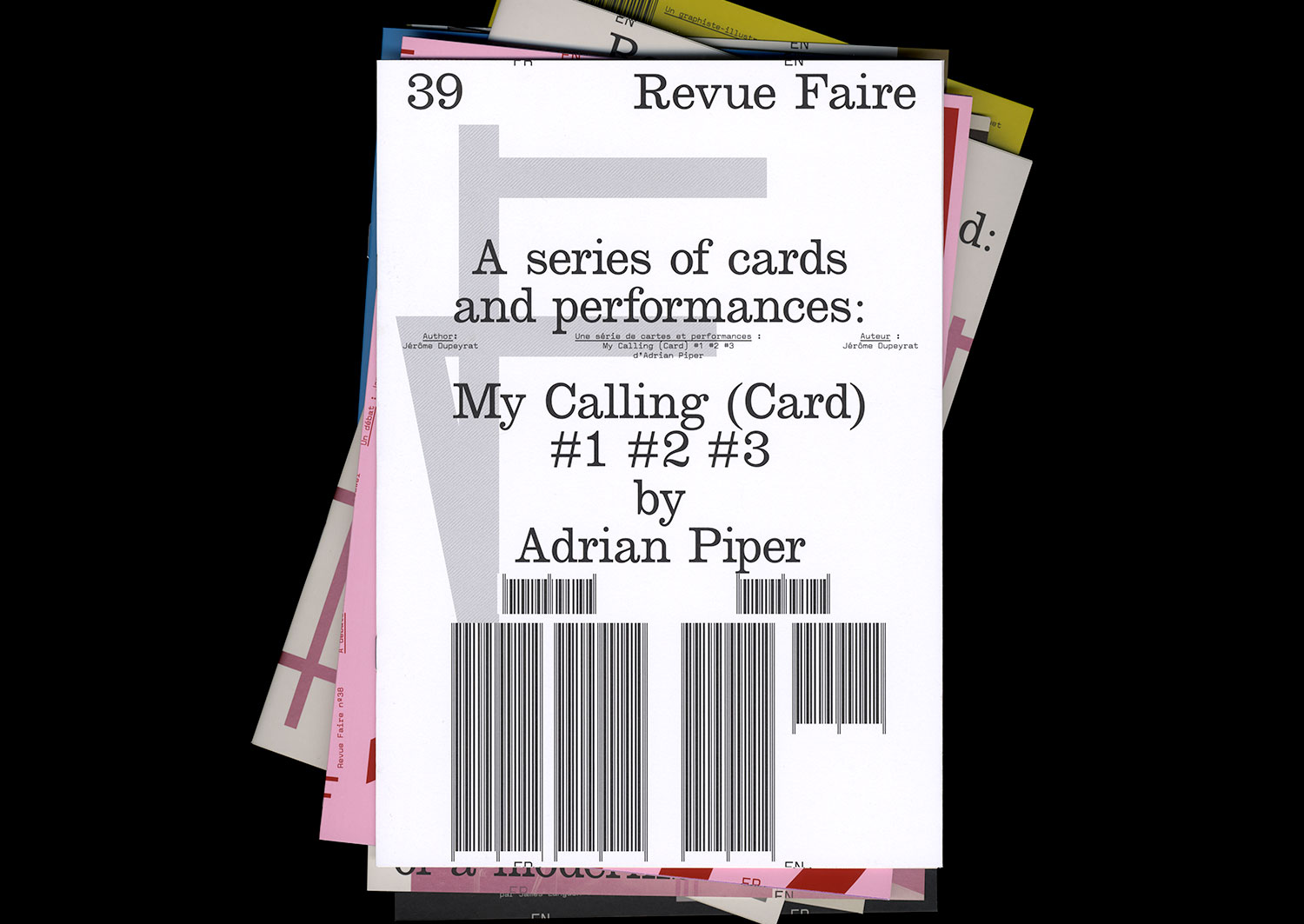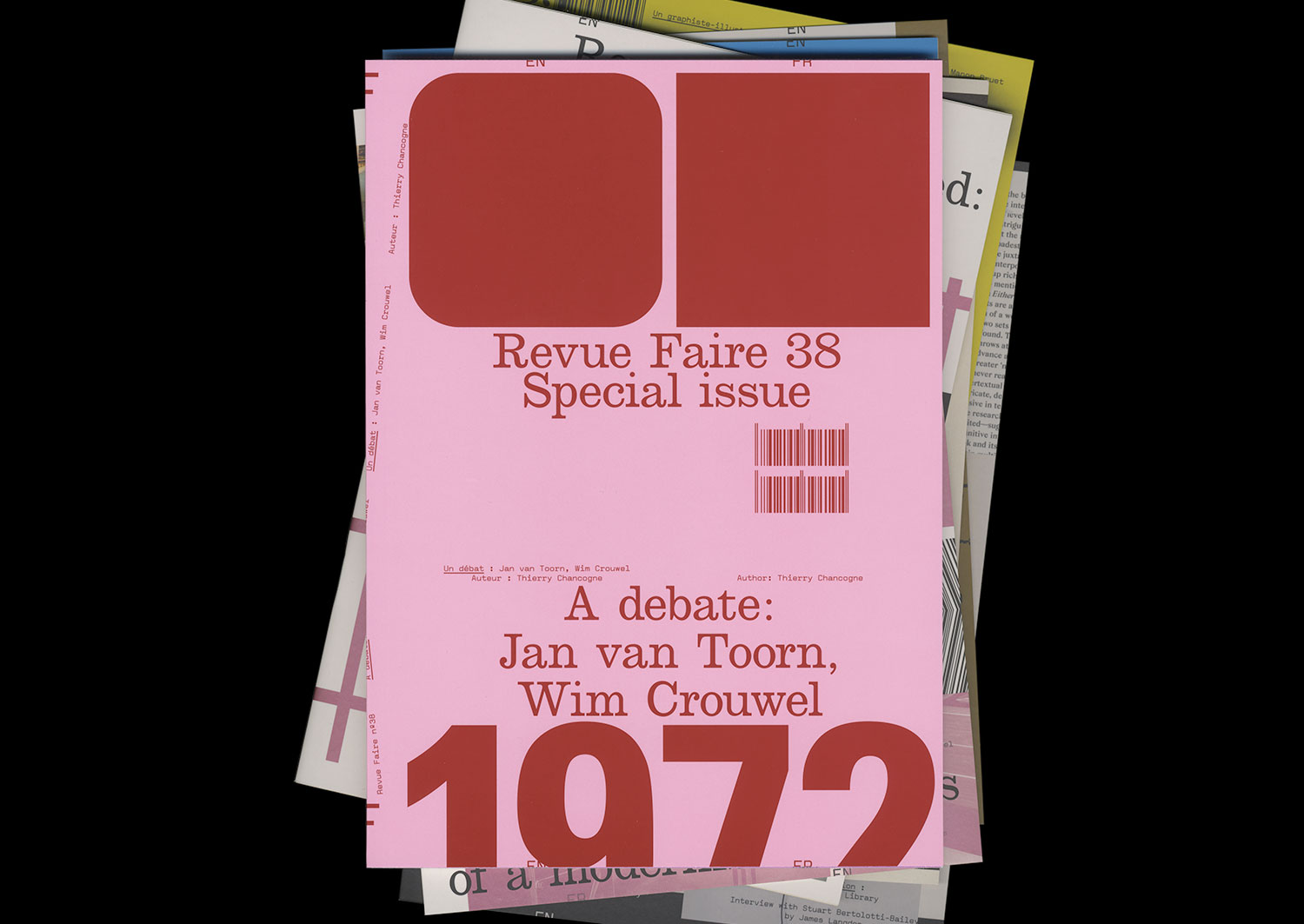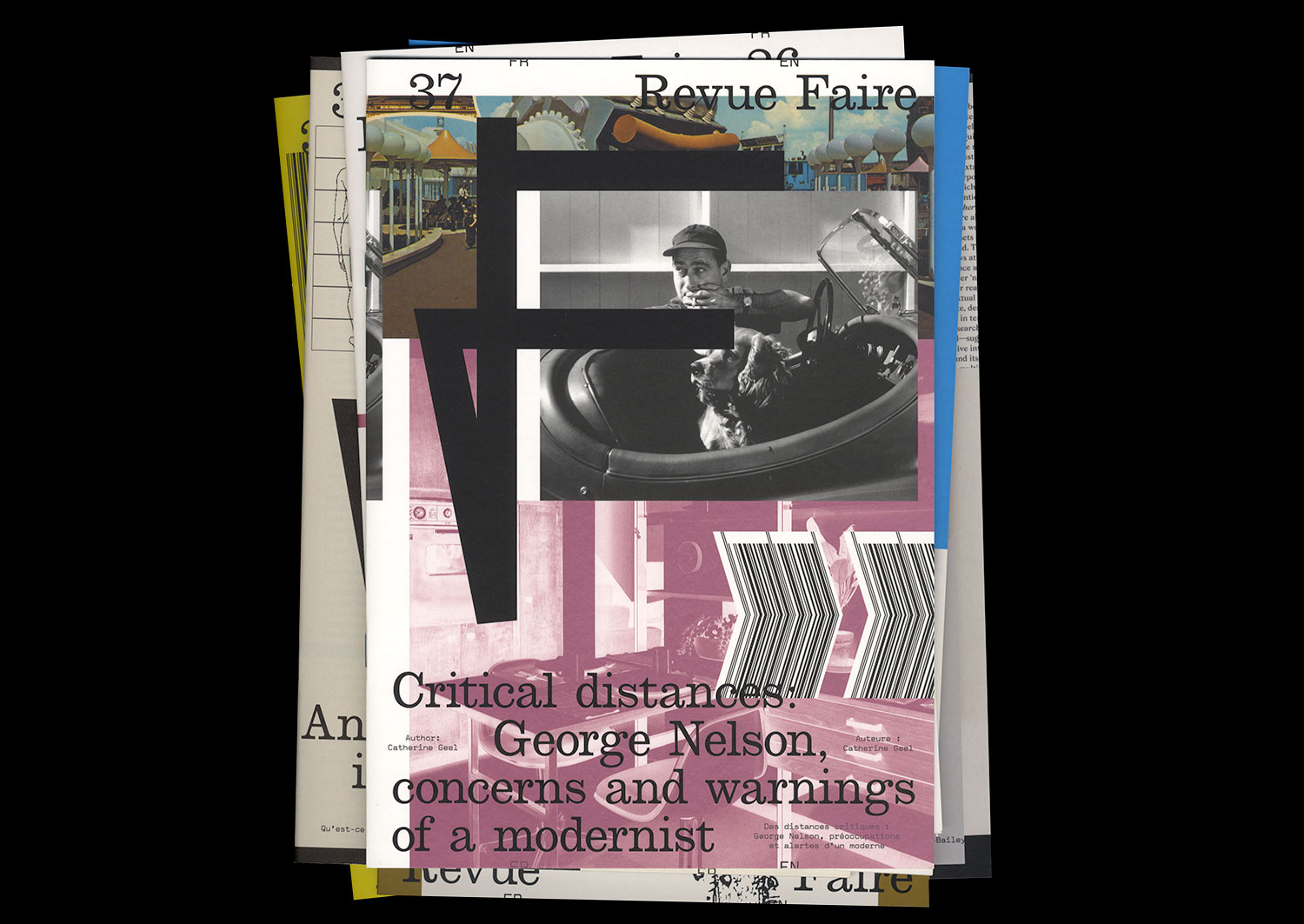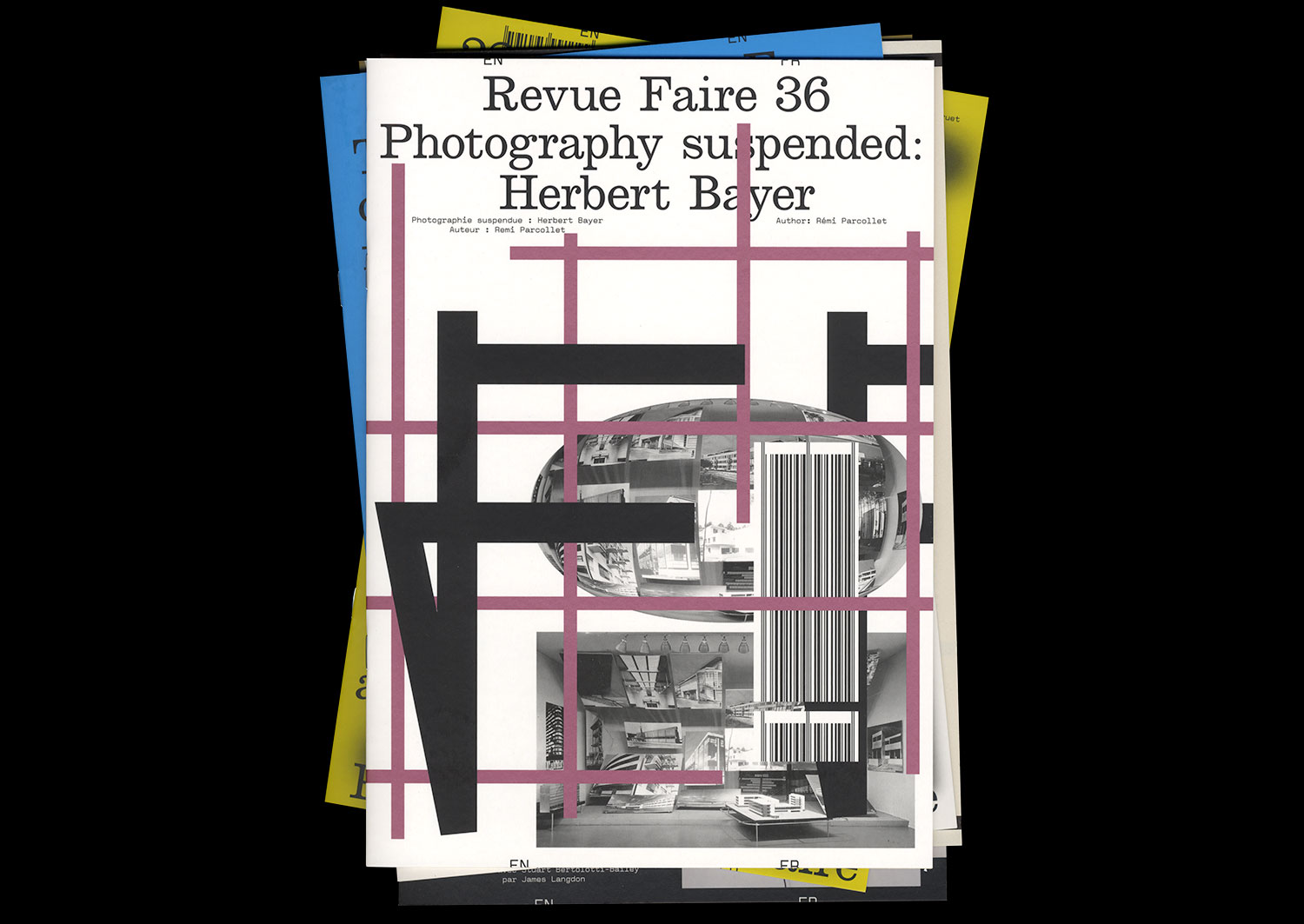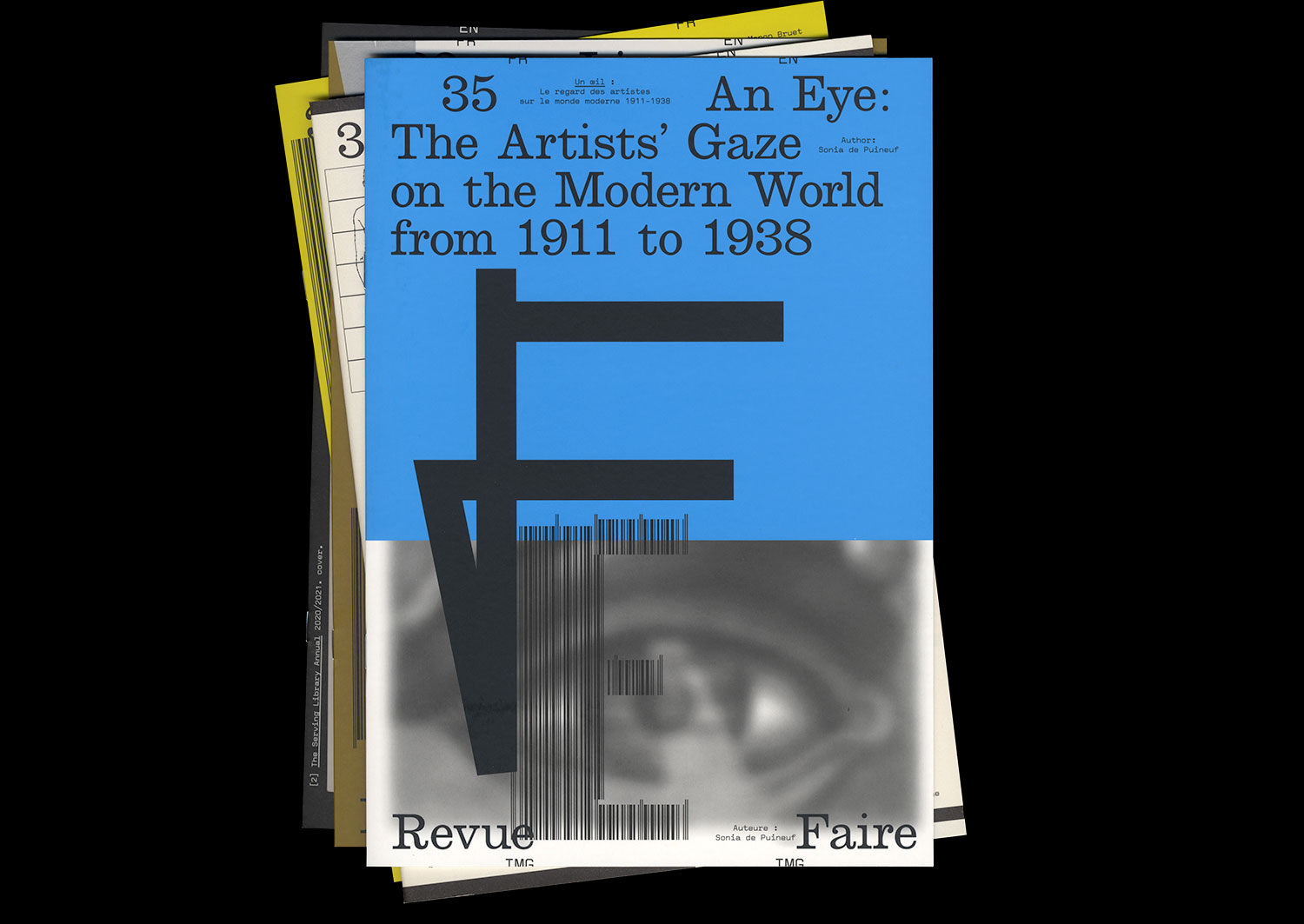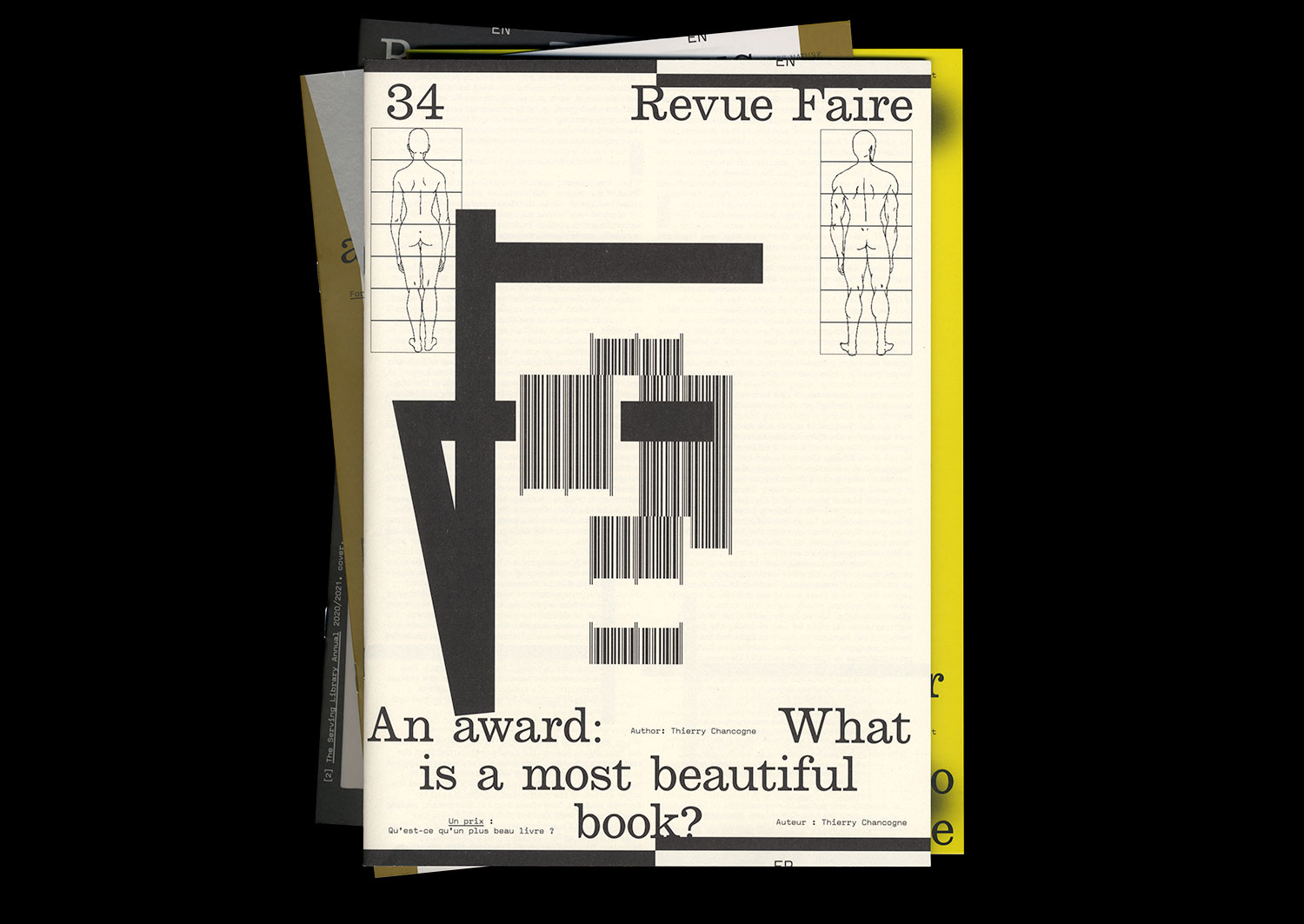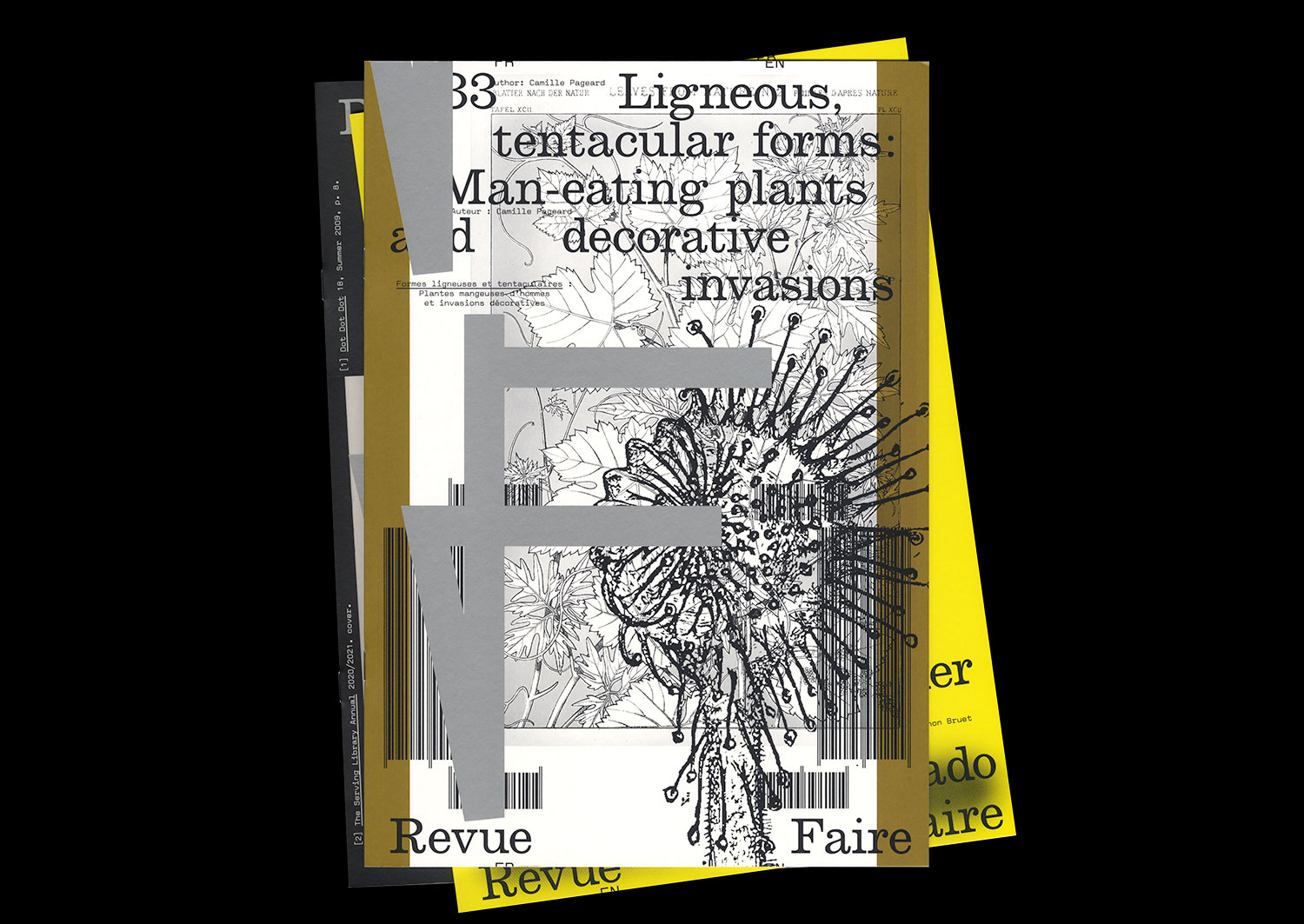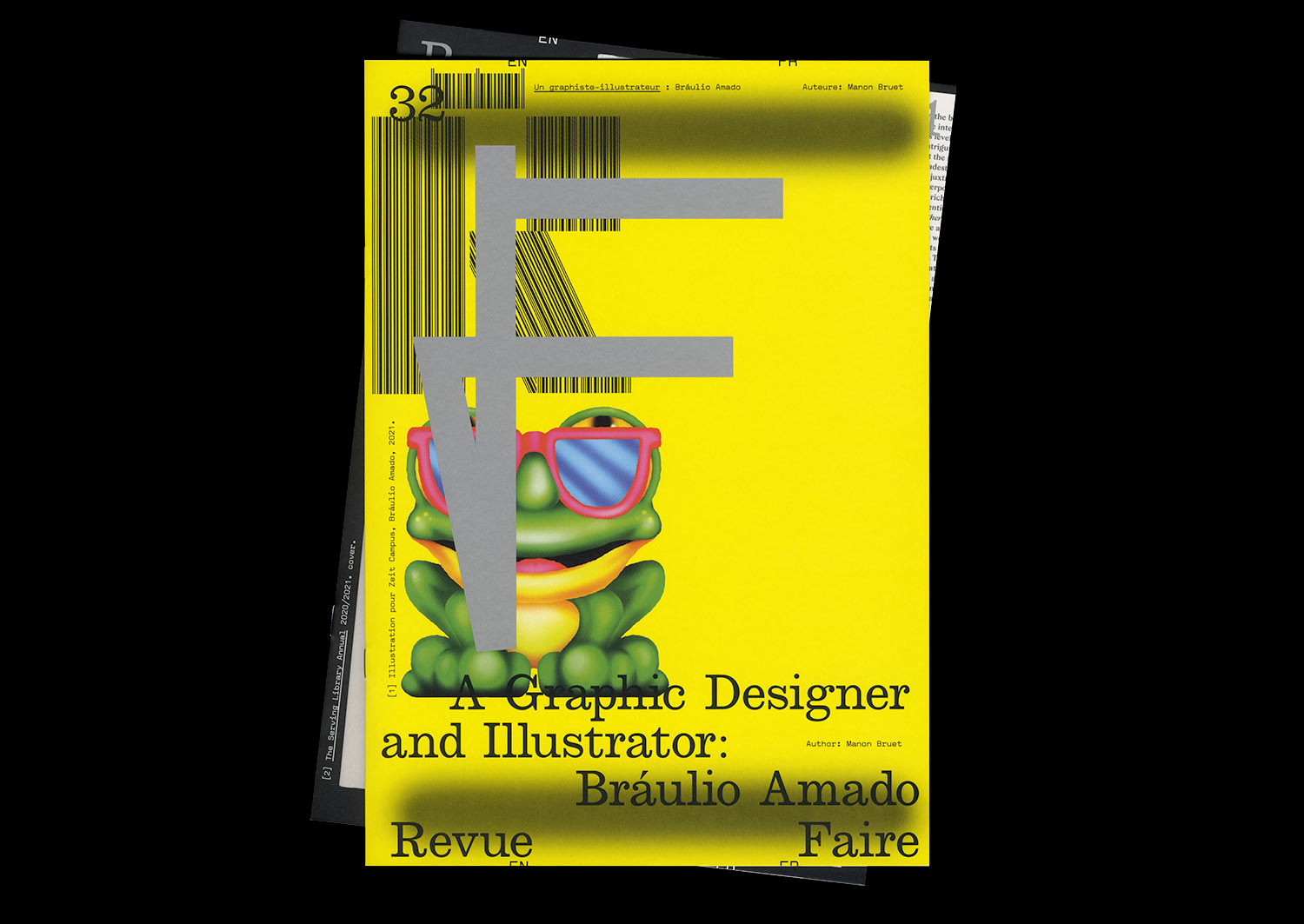 Each 15 days from Octobre 2021 to February 2023
English/French
20 pages and sometimes more
210 × 297 mm
CMYK or sometimes more
Saddle stitched binding
Design: Syndicat
7€ or 14€ per issue
15 issues Subscription: 90€ (shipping included)
Each 15 days from Octobre 2021 to February 2023
English/French
20 pages and sometimes more
210 × 297 mm
CMYK or sometimes more
Saddle stitched binding
Design: Syndicat
7€ or 14€ per issue
15 issues Subscription: 90€ (shipping included)
Forthcoming issues:
n°31 — An Edition: The Serving Library. Interview with Stuart Bertolotti-Bailey by James Langdon — available
n°32 — A Graphic Designer and Illustrator: Bráulio Amado. Author: Manon Bruet — available
n°33 — Ligneous, tentacular forms: Decorative invasions and man eating plants. Author: Camille Pageard — available
n°34 — An award: What is a most beautiful book? Author: Thierry Chancogne — available
n°35 — An eye: artists' view of the modern world 1911 – 1938. Author: Sonia de Puineuf — available
n°36 — Photography suspended: Herbert Bayer. Author: Remi Parcollet — available
n°37 — A polygraph: Georges Nelson. Author: Catherine Geel — available
n°38 — A debate: Jan Van Toorn / Wim Crouwel. Author: Thierry Chancogne — available
n°39 — A series of cards and performances: My Calling (Card) #1 #2 #3 by Adrian Piper. Author: Jérôme Dupeyrat — available
n°40 — A collaboration: Les Urbaines & Eurostandard. Author : Manon Bruet — available
n°41 — The Image of Fashion: Forget (fashion) photography? Author: Aude Felley — available
n°42 — 12 or 13 things I know about: F.R.DAVID. Authors: Victoire Le Bars et Benjamin Thorel — available
n°43 — A typeface: "Typographic writing". Author: Thierry Chancogne — Forthcoming
n°44 — A conundrum: the visual communication of neuroscience. Author: James Langdon — Forthcoming
n°45 — Made Redundant. (4 templates). Author: Stuart Bertolotti-Bailey — Forthcoming
Co-Création, French Version, Céline Poulin et Marie Preston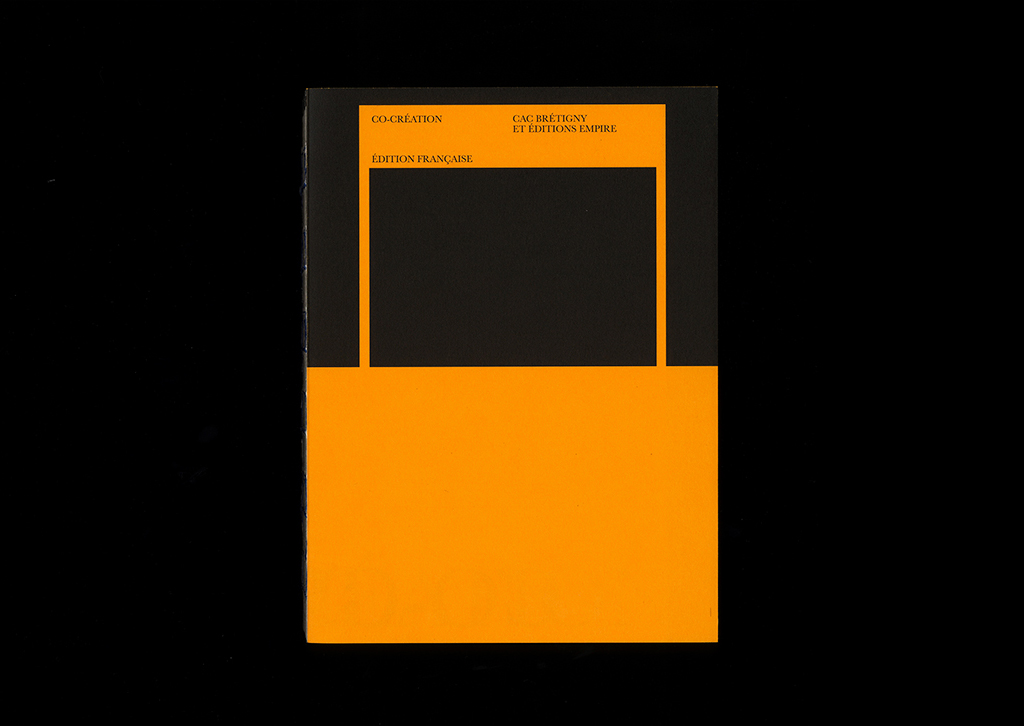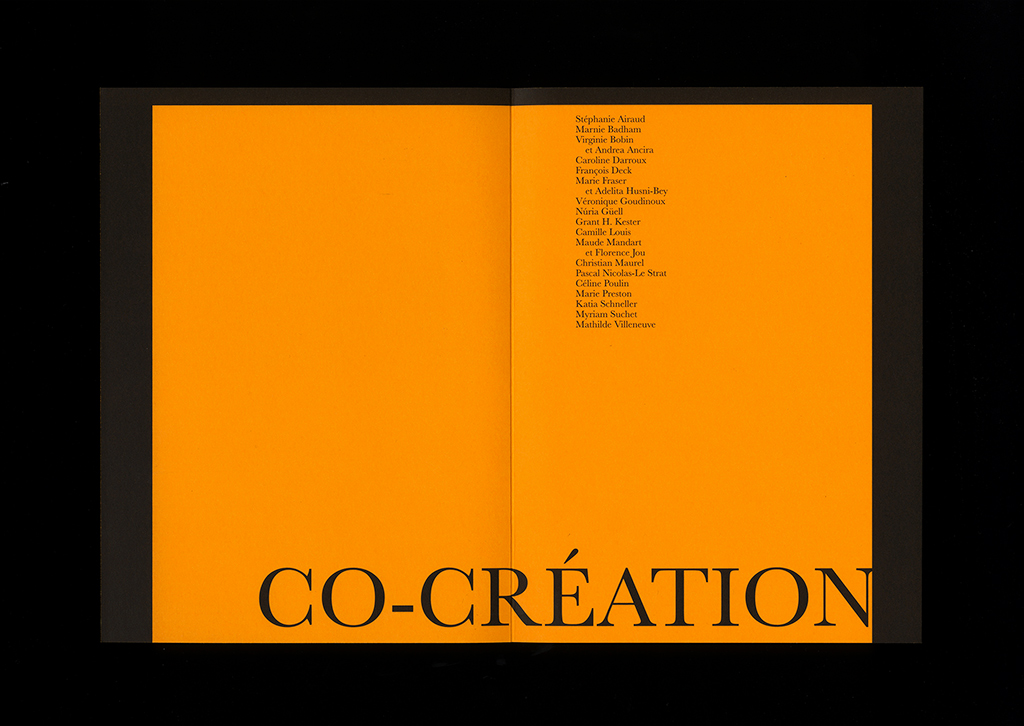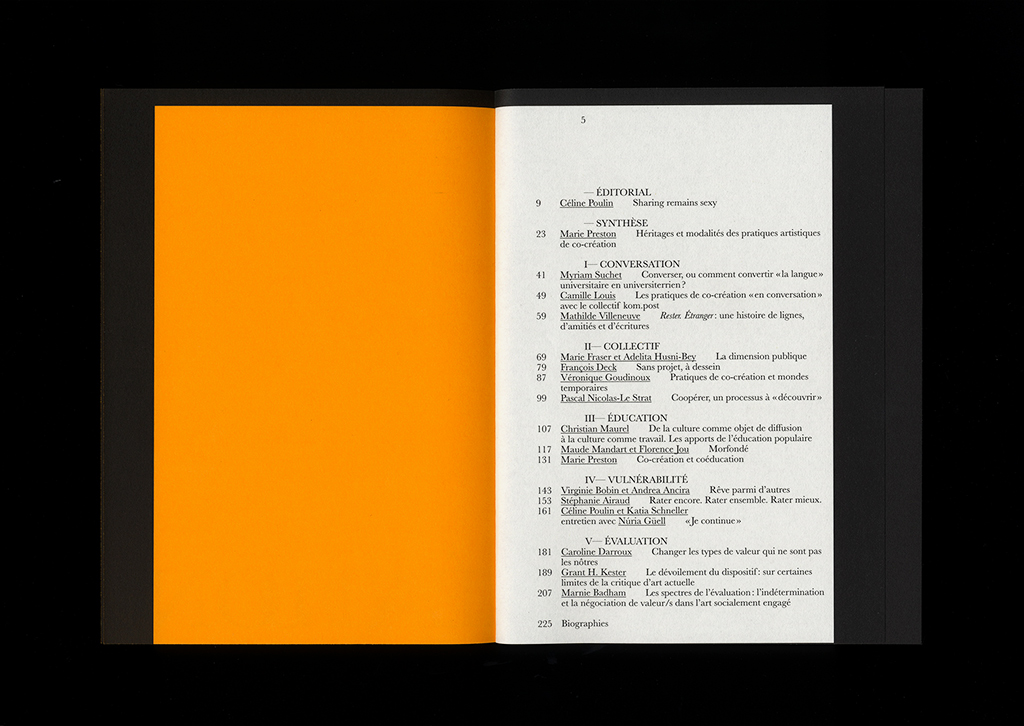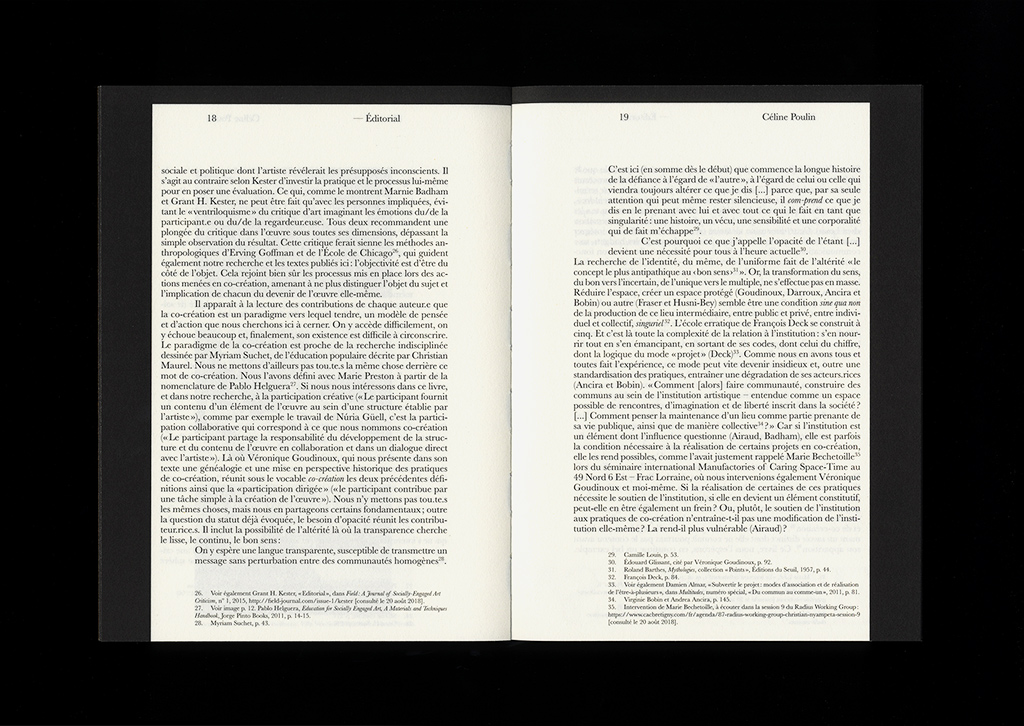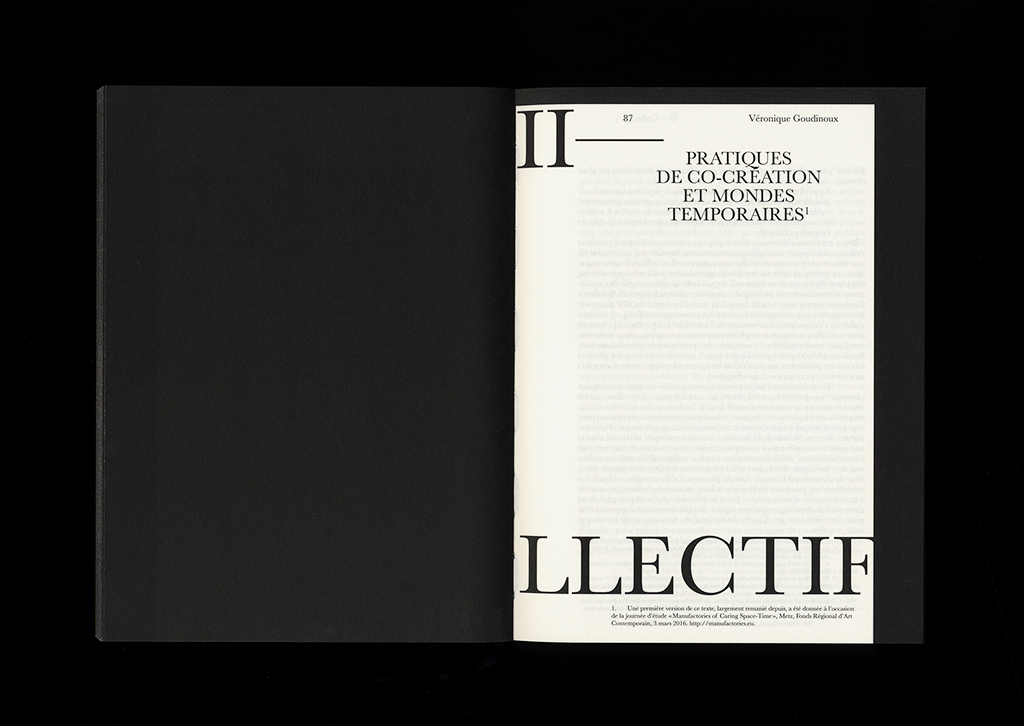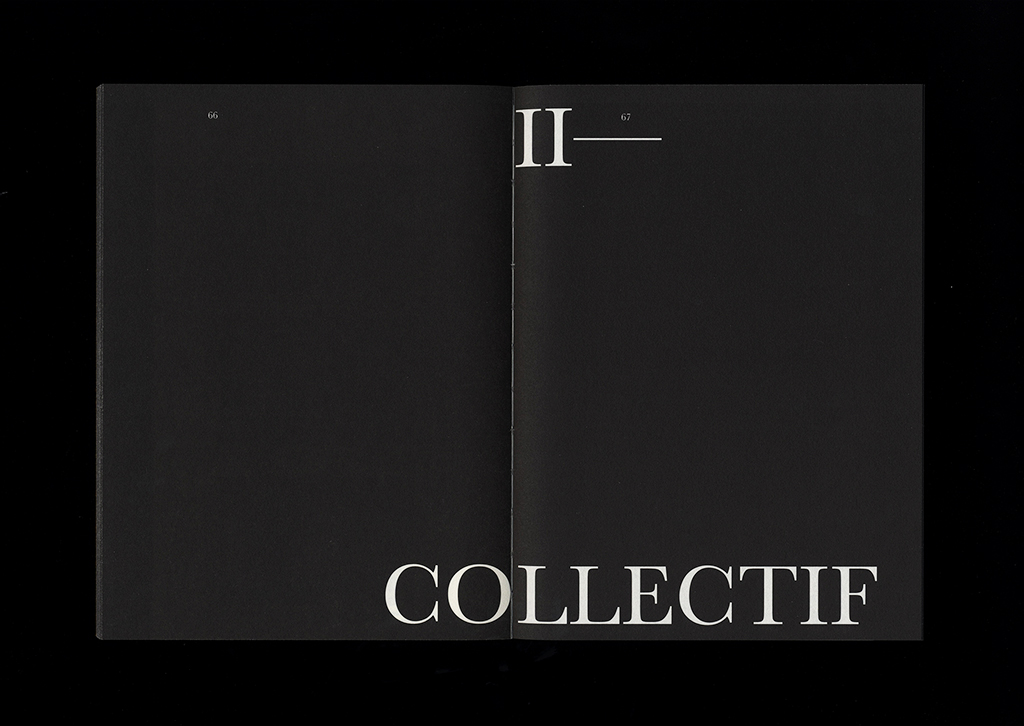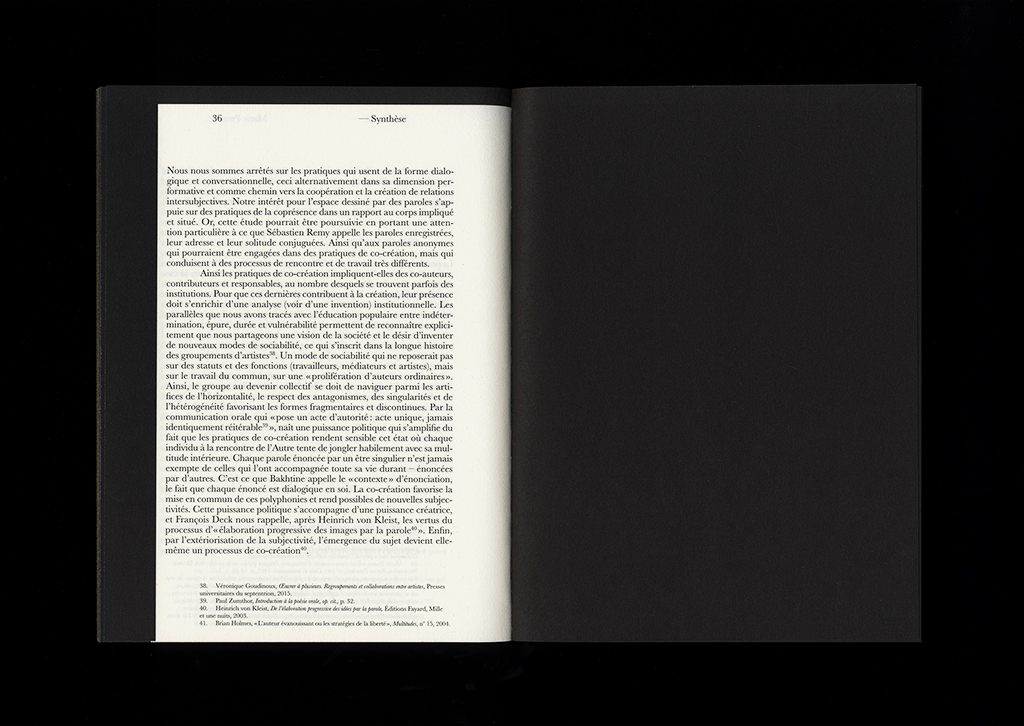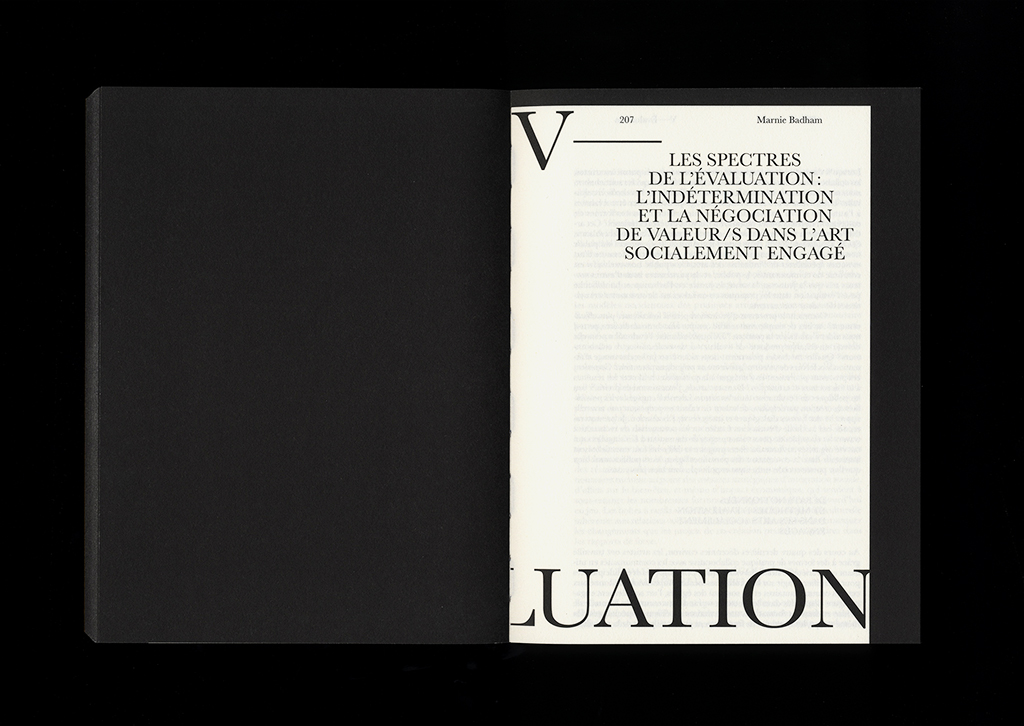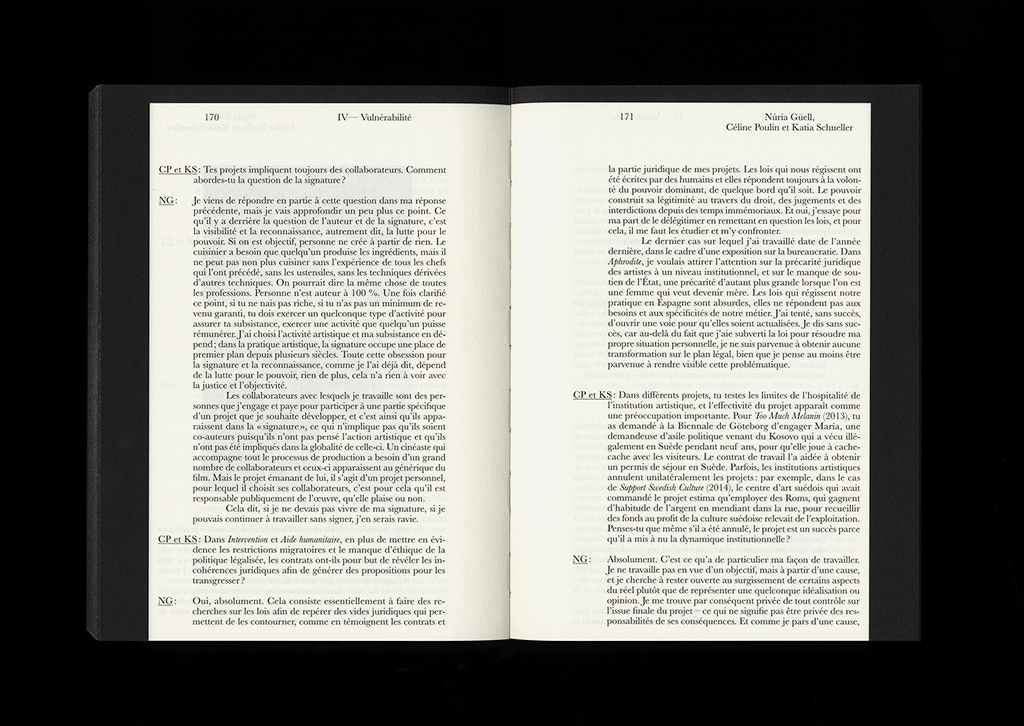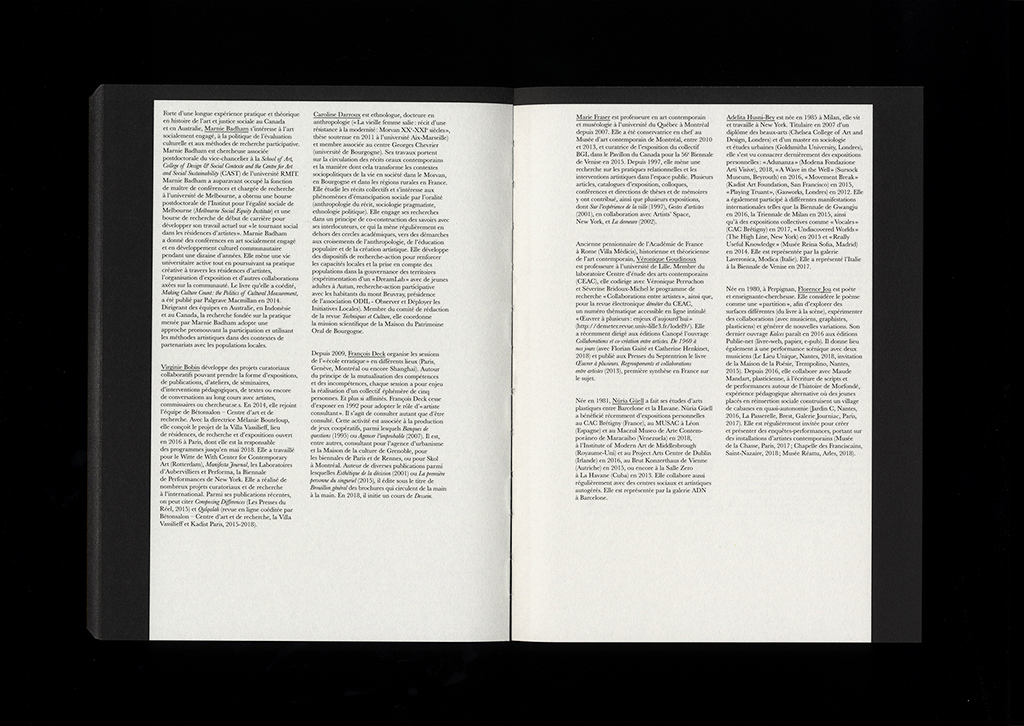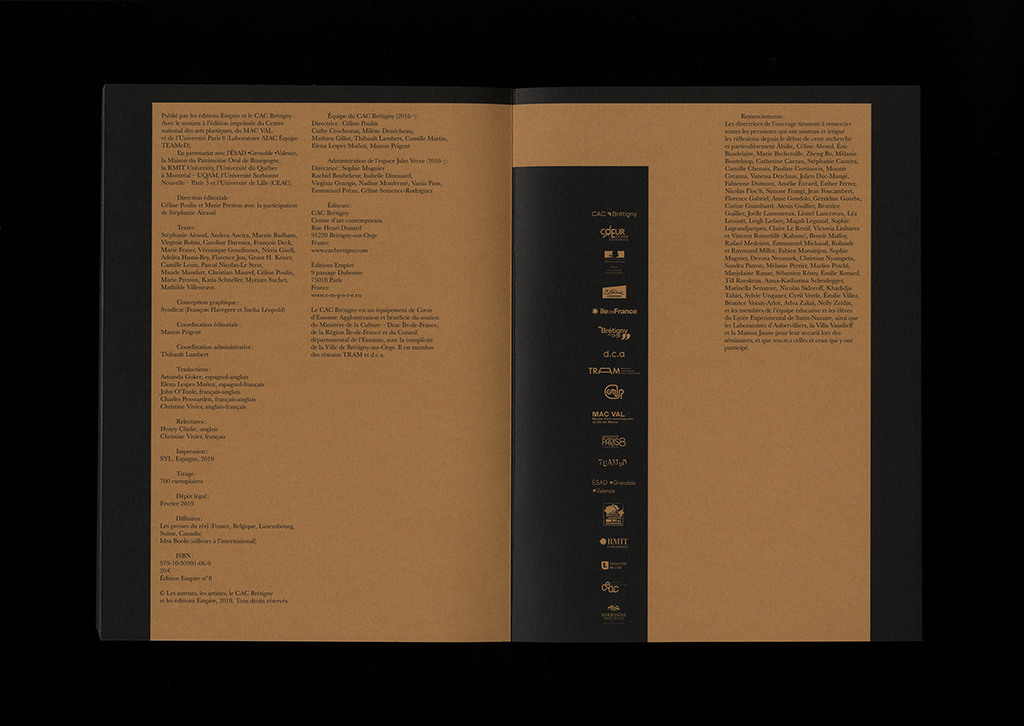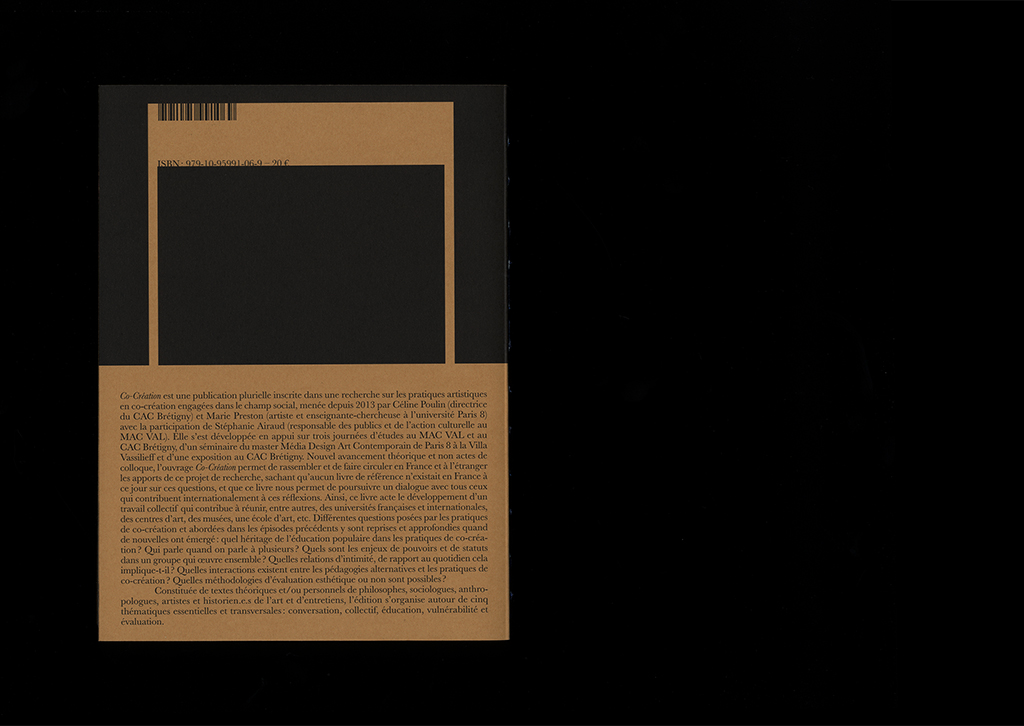 éditions Empire & CAC Brétigny
ISBN: 979-10-95991-06-9
French version
232 pages
155 × 210 mm
soft cover
Design: Syndicat
20 €
2019
éditions Empire & CAC Brétigny
ISBN: 979-10-95991-06-9
French version
232 pages
155 × 210 mm
soft cover
Design: Syndicat
20 €
2019
Co-Creation is a multifaceted publication that is part of a research initiative into co-creation and socially engaged art practices. Begun in 2013, this long-term initiative has been the work of Céline Poulin (the director of CAC Brétigny) and Marie Preston (artist and teacher-researcher at Université Paris 8), along with Stéphanie Airaud (the director of public outreach and cultural initiatives at MAC VAL). The publication took shape in part around a three-day symposium at MAC VAL and CAC Brétigny, a master's seminar in Contemporary Art Media Design of Université Paris 8 at Villa Vassilieff, and finally an exhibition at CAC Brétigny.
A new theoretical advance and not simply the proceedings of a symposium, Co-Creation has allowed us to bring together and get out to the public, in France and abroad, the contributions this research project has inspired. No comparable reference work existed in France before the present publication. This book allows us to pursue a dialogue with all those who are contributing internationally to such reflections. It records the development of collective work that is helping to connect French and international universities, art centres, museums, art schools, etc. Different questions raised by co-creation practices and dealt with in earlier iterations are returned to or are treated in greater depth as new ones emerge. What, for example, is the heritage of popular education in co-creation practices? Who is speaking when more than one is in fact speaking? What is at stake in terms of power and statuses in a group that is working together? What kind of private connections and what kind of relationship to daily reality does that involve? What interactions exist between alternative educational methods and co-creation practices? What methodologies of evaluation, aesthetic or not, are possible?
Made up of theoretical and/or personal texts by philosophers, sociologists, anthropologists, artists, and art historians, along with several interviews, this edition is organised around five essential cross-disciplinary themes, namely, conversation, the collective, education, vulnerability, and evaluation.
Editors: Céline Poulin & Marie Preston with the participation of Stéphanie Airaud
Texts: Stéphanie Airaud, Andrea Ancira, Marnie Badham, Virginie Bobin, Caroline Darroux, François Deck, Marie Fraser, Véronique Goudinoux, Núria Güell, Adelita Husni-Bey, Florence Jou, Grant H. Kester, Camille Louis, Pascal Nicolas-Le Strat, Maude Mandart, Christian Maurel, Céline Poulin, Marie Preston, Katia Schneller, Myriam Suchet, Mathilde Villeneuve.